Today, October 1, the European Union's sugar regime, which has for decades sustained the production of cane and raw sugar in the Caribbean, comes to an end.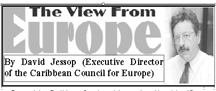 This is scarcely news. As a long-planned domestic measure, the EU decided in 2013 to abolish national sugar production quotas in Europe in 2017. The measure will cause the overall volume of EU sugar imports to fall as Europe becomes self-sufficient, and reduce the price paid for African, Caribbean and Pacific (ACP) cane sugar.
Over time, the measure is expected to see the EU sugar price decline towards the already low world market price, forcing the EU sugar sector to become more competitive, removing any incentive for high-cost cane producers such as those in the Caribbean to export raw sugar post-Brexit to the EU27…..
To continue reading this article
Comments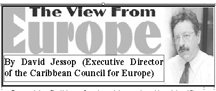 A week or so ago, Caricom's Secretary-General, Irwin LaRocque, made clear that if the Caribbean is ever to be able to respond sustainably to the devastation caused by climate change, the eligibility criteria for development assistance must change.


On October 2, two of the world's leading humanitarian relief agencies, Oxfam and Save the Children, felt it necessary to speak out about the inadequate US federal response to the emerging disaster in Puerto Rico.

Earlier this year, the Commonwealth Marine Economies Programme published a report on the impact of climate change on Caribbean Small Island Developing States (SIDS).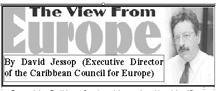 In an age when most in the business of tourism are seeking to increase their income by selling authenticity to millennials and baby-boomers, it is perhaps puzzling that another rapidly growing industry segment now wants to deliver just the opposite.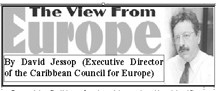 A year from now, negotiations will begin for a successor agreement to the Cotonou Convention.