On October 2, two of the world's leading humanitarian relief agencies, Oxfam and Save the Children, felt it necessary to speak out about the inadequate US federal response to the emerging disaster in Puerto Rico.


They observed that much more action was needed and that children's lives were at stake. Carolyn Miles, the President and CEO of Save the Children, said: "Too many of Puerto Rico's 3.4 million people, which includes nearly 0.7 million children, remain stranded without access to power, shelter, clean water, or fuel nearly two weeks after Hurricane Maria struck the island on September 2".
Subsequently, both organisations have begun to work in partnership with local leaders to provide support and what they describe as an effective and sustainable response; something Oxfam said was rare for it to do in wealthy countries…..
To continue reading this article
Comments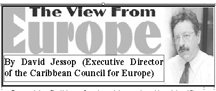 A week or so ago, Caricom's Secretary-General, Irwin LaRocque, made clear that if the Caribbean is ever to be able to respond sustainably to the devastation caused by climate change, the eligibility criteria for development assistance must change.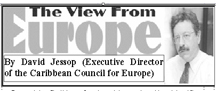 Today, October 1, the European Union's sugar regime, which has for decades sustained the production of cane and raw sugar in the Caribbean, comes to an end.

Earlier this year, the Commonwealth Marine Economies Programme published a report on the impact of climate change on Caribbean Small Island Developing States (SIDS).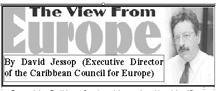 In an age when most in the business of tourism are seeking to increase their income by selling authenticity to millennials and baby-boomers, it is perhaps puzzling that another rapidly growing industry segment now wants to deliver just the opposite.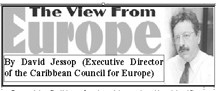 A year from now, negotiations will begin for a successor agreement to the Cotonou Convention.