In most OECS nations, citizenship is available at a cost. It can be purchased by almost anyone who can afford it. There is no qualifying period and no residential requirement. All that is needed is a one-off payment into either an agreed form of investment or to a government development fund, plus background checks on the individual concerned
Depending on the location and scheme chosen, the basic cost is now between US$0.1 million and US$0.4 million plus fees.  Not only does this confer a passport, but it also offers free movement within Caricom, and visa free entry to many other countries. At further cost, citizenship can be extended to families and relatives.
The creation of such Citizenship by Investment (CBI) programmes has been mainly driven by the Caribbean governments concerned need to find new ways to raise revenue because of their otherwise limited capacity to compete globally…..
To continue reading this article
Comments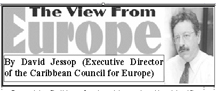 Just over a week ago the US administration published new regulations governing travel and trade between the US and Cuba.

In just over a week's time, Jamaica will host a major international conference intended to reposition tourism as a global driver of sustainable development.

In a few days' time, CARICOM's Council for Trade and Economic Development (COTED) will meet.

On October 10, a report appeared in the Russian media indicating that Russia and Suriname are close to signing a military cooperation agreement.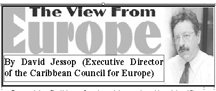 A week or so ago, Caricom's Secretary-General, Irwin LaRocque, made clear that if the Caribbean is ever to be able to respond sustainably to the devastation caused by climate change, the eligibility criteria for development assistance must change.