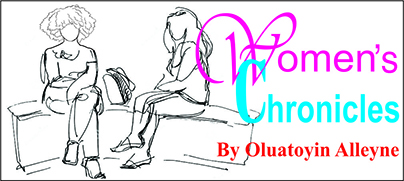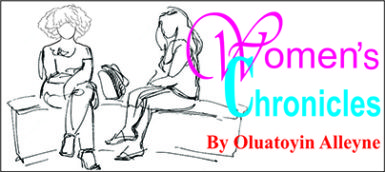 "For me the experience was life changing because in there, I had enough time to think and to figure out what I really want to do with my life. Not that I want the experience again but it is not one that I regret."
Those were the words of a former inmate of the New Amsterdam Prison. The woman, a mother of four, has been out of prison for the past few years and while she has not gotten her life fully back on track (she is currently unemployed) she said she has become a better person.
She had pleaded guilty, on the advice of the police officers who arrested her, to having one ounce of marijuana in her possession. They promised she would have received a fine and community service, instead the magistrate gave her three years.
At that point, she felt her life was over because of the horror stories she heard of the prison system. She agreed to talk freely with me about her experience and there was hardly a sad moment during the lengthy conversation.
"But you know the first thing that had me thinking, is when I walk in there I see this beautiful flower garden; flowers on both sides of the walk way," she related.
"After a short while, I told a few of them in there that I was not arrested, I was rescued because the things that was going in my life I was asking God to help me to find my path back. I think that was the opportunity, even though it was prison I had that ample time, to think and refresh my brains.
"For me, it was correctional. I had a chance to change my lifestyle, realise what my actions were; I get to know the danger of drugs and understand why it is illegal.
"But in prison you have to have a lot of tolerance because you meet with a lot of people, different people from all walks of life. You even meet women from different countries and some of the inmates are destructive, you have to be careful. "In prison, we live like in dorms but if you misbehave then you get send to a cell by yourself.
"I was like a model prisoner, people looked up to me," she said this part with a sort of disbelieving facial expression.
"They were saying I am coping with the situation, whereas they could not cope with it, you know being in prison. They still hold on to the bad part of their lives and not prepared to change so it was like stifling them.
"But for me now, I wanted to change, so I took that opportunity to change my lifestyle, way of living, learn how to deal with situations. It [being in prison] instilled in me patience that I did not even know I had, and made me get close to God.
"It was not always like that because when I was first arrested, I was totally lost because of hearing what prison was. I was scared, frustrated, I was thinking all manner of things. The things that I heard about prison sent a fear in me. "I thought where I was going was hell, but it was not hell to what I heard it would have been. It was not hard for me it was a changing point for my entire life, I found the real me.
"I found peace in myself. I found myself more connected to God, even though I had doubts that there was God, but that is where I realized that He is still there and alive. When we ask for help, it might not come the way we normally look for it, it is about patience and dealing with situations and keeping close to God.
"I had a lot of experiences, because we had a lot of classes like cooking, sewing, farming, Maths, English, and drama class. It is not like you were just being locked away, you still got a chance to get back into society. According to your behaviour pattern, you could move freely and not be handcuffed…
"Normally, in there, we would get up and take an early shower, tidy our dorms and so. We had flush toilet and shower, you know with the hose, and stuff like that," she said this with some amount of pride.
I wanted to ask why, but I refrained and allowed her to continue her narrative. "After shower you go down into what we call the pen area for the day. There you can do your little knitting, sewing, you can read, whatever you want to do to occupy your time. "… Almost every day, people from different churches would come a keep service and you go if you want. People use to come and keep service with the Muslims and Hindus too but not steady.
"We got three square meals a day. I spent all my time in the kitchen, I was like the head cook.  The cooking was very much hard because you try best and still they ridicule you. You know it was 76 of us then and sometimes they complain about the taste but we use to try.
"Every morning, I had to leave my bed at 5 and I returned at around 5:30. Breakfast was porridge and tea except for Sunday it was bread and tea with nut butter or jam. Every day I cooked, Sunday to Sunday.
"You know they were looking for the person who could cook the best, and they choose me because the women would not complain so much when I cooked and when I did not they would say I know [her name] did not cook. "On all the holidays, we prepare the food. Whatever holiday it was, we cook that food.
"And the meals had to be on time, if it is 12 then the inmates have to get food at 12 because then they would protest and the officers didn't want that."
'No bad experience'
"I had no bad experience because I never use to mix and meddle too much, I spent most of my time in the kitchen and in my spare time I would sew my pillowcases and so. "We had a few prisoners in there that were sly and try to start trouble but I was careful. Like Gopaul [Bibi Sharima-Gopaul who along with her boyfriend Jarvis Small were convicted of killing her daughter Neesa Gopaul] she always had a smile on her face but you had to be careful around her," she said but did not go into details. "But she was good at sewing, she sewed all the uniforms and so, she was the head of the sewing like how I was head of the kitchen.
"But you know the feelings in there is just different from when you outside, is like sometimes even the sub use to feel different.
"One of the reasons, most of us are mothers some realise their actions, some willing to change some not willing. And when you study your family, many of the days does be very emotional. And times like Christmas and those days use to be really, really sad," she said sadly.
But she bounced back quickly.
"The beautiful part of it the officers use to make sure the women have to get the place clean, the toilets had to be clean and we had to wash our clothes. You had people doing different things every day, you know, some cleaning, some farming, some cooking, some sewing but I was always cooking, she said with a laugh.
"And we always had to be neatly dress, our hair combed, you can't be smelling and looking anyhow and you always had to find something constructive to do."
I just had to ask if it was true that there were sexual assaults in the system as is the word on the street.
"Man, no. Yes, you had women use to have sex with each other, but is not like anybody raping you or anything.
"There was this one dangerous very skinny girl who use to have sex with a lot of women and then the next day she would be holding up a piece of cardboard with the inmate name walking all over so people could know what happened. "She was this spiteful girl, had no respect or care for anyone… but she never tried them things with me," and I saw a streak of hardness when she delivered the last words.
"You know what they use to call me? Animal kingdom," she said even before I thought about answering.
"That was because they said I always behave like an animal but you had to do that because they would take advantage of you. I never use to mix, I never use to go to nobody bed space and I never use to encourage anyone to come by my bed space."I asked her how she felt when she received the news that she was leaving the prison. She was paroled four months before her sentence was up.
"Oh God, it was like heaven, you know you going back outside. It was the happiest time in my life. And what I have experienced is that most of the people like two weeks before they are coming out they tend to fall sick, you know like they so anxious. But me I know one day before I come out.
"I got paroled, so it was sudden, but I holler up bad when I hear. I was in the kitchen, matron said, 'I come to give you a search…don't move stay right here.' But then she said parole call and say you going home tomorrow. I was so happy, I holler and cry."
Do you want to go back? I asked.
"Not ever!" she exclaimed.
There is more to tell but for this piece we just focused on her time in the prison system.
Around the Web