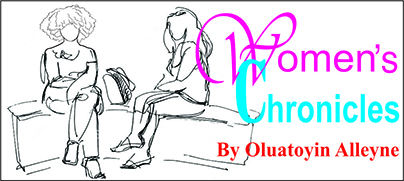 "This is me business, I been selling like this for years, you know how long. I don't mek nuff, nuff money but it does bring in money and it does help me out a lot. And me does give credit but dah does bring bad business but me gaffo try."
The words of a roadside vendor on a busy thoroughfare. The business to which she referred was a small glass case perched on a table underneath a modest tent. Next to the glass case are a few bottles in which an array of confectionary is on display. I would often purchase mints from her stall and the morning I decided to engage her, she was alone at the stall. There were times when her husband would be present with her and other occasions when it would just be him.
"I have this business long and you would see how much people does come with dem children lunch kit and buy snack for them," she shared…..
To continue reading this article
Comments

"I does sit down in the yard all day. I don't mix or nothing but I does just sit down in the yard because I don't have nothing to do." The words of a 21-year-old mother of one who lives in a depressed community in Georgetown.

"I have been married for 14 years and before, we had some good times.

"I grow up on the market, since I was a child. Me mother had 14 children and it was really hard because since we growing we sleeping on the market.

"It is very hard for the younger policewomen in the force now because to me it is getting worse.

"For me the experience was life changing because in there, I had enough time to think and to figure out what I really want to do with my life.