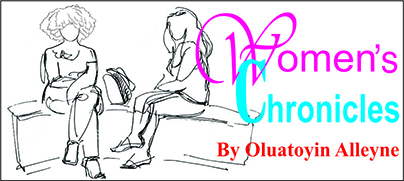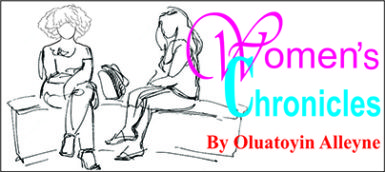 "I felt handcuffed. I felt like if a gun was being held to my head. It was not a good feeling but would could I have done?"
These were the words of a female juror who had sat on a case that dealt with the alleged sexual assault of a child by a man. In the end he was found not guilty – 11-1 not guilty of rape and 11-2 not guilty of sexual assault.
"It was not what I wanted because I knew it was a child. But what could I have done? I tried to talk to them and show them that it was a child but that didn't make a difference," she said in an almost shocked tone.
I approached her to speak her after the verdict and she was very hesitant since she felt she could have gotten into trouble. But I pointed out to her that the case was completed. I approached her because I wanted to understand the mindset of the jurors as time after time men accused of rape are more likely than not found not guilty. As the verdict was being delivered the presiding judge and the prosecutor in the case could not have contained their shock and anger. The accused could barely keep from smiling; the victim was absent from court.
"It was like they felt sorry for this man, there was no sorry for the child it was all sorry for him and I couldn't understand.
"But I was one who voted for him not being found guilty for rape because the doctor didn't come to explain the medical and you know I said the injury could have been caused by something else," she said.
But since she voted for him being found guilty of sexual assault, if he was guilty of sexually assaulting the child didn't it stand to reason that he raped her, I asked.
"True, but as I said the doctor didn't come to explain the medical. Only one guy voted for him to be found guilty of rape," she said.
I asked about the middle-aged forewoman.
"No, she voted for not guilty too. I try to tell them is a child that she wouldn't lie. They believed somebody did her something but said is not him.
"You see from what we learnt he was living in an abandon building not far from the child and so they believed that he was just an easy target," she related.
I did notice that the accused had no family members in the court and his lawyer was a state appointed attorney.
"They said yes somebody rape her, but they just put it on he because he did not have any family and you know it was they feeling sorry for him. … I tried to convince them that the child said it was him.
"And then some of them say look at the child when she testify, she didn't even cry or nothing but again I tell them they can't say how a victim must behave. But as I said before is like if I was handcuffed nothing I said making any difference."
She went silent and I think at that point she wanted to stop speaking but I probed some more even as I became angrier as the moments went by, because I could not comprehend the train of thought of the adult men and women who were given the opportunity to deliberate over the matter.
"Another thing they ask, where was the girl mother. I mean, like that had anything to do with it. They said is just somebody from social work who was with the child and I think an aunty.
"But for them the most thing was that this man was almost homeless, he had no family and he was an easy target," she said.
I asked her if it came out in court that the family had any issues with the accused.
"No, nothing like that, like I said it was just them feeling sorry for him and like they want give he another chance at life. Yes, that was it, give he another chance and I really didn't feel good.
"He said 'Thank you' when we give the verdict and I couldn't look at him and I could see that the judge was angry and that made me feel worse," she said almost sheepishly.
I tried again. But what about the child, she was just six years old, I asked.
"I agree with you, but I couldn't do anything else…," she trailed off and I knew the conversation had ended.
For days after, I thought about what she told me and I wondered when Guyana would stop allowing juries to decide on sexual cases since clearly the man and woman in the street did not understand sexual violence and they always hold the victim up to more scrutiny than the accused.
I thought about the fact that Guyana recently opened the first Sexual Offences Court in the Caribbean and launched the Model Guidelines for Sexual Offence Cases. The guidelines are an initiative of the Judicial Reform and Institutional Strengthening (JURIST) Project, funded by the Government of Canada, and executed by the Caribbean Court of Justice (CCJ).
I thought about those two landmark events and I wondered when it would translate into victims of sexual offences receiving the kind of justice they deserve. Tomorrow, next month, next year, next five years? Only time will tell.
Around the Web