Despite having a small wedding of my own, I am always giddy with excitement when I am invited to one. However, deep down inside I wish sometimes we could just skip to the part where everything is over in a flash and people just turn up married without any big fuss.
No matter how well orchestrated—the size of the wedding or your role in it—you are bound to incur some amount of stress that would make you question the necessity of it all and undoubtedly  you will also discover how capitalist the industry really is.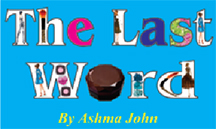 I thought being a wedding guest come this May (after a really longtime) would be good fun. I get to dress up and celebrate love. How hard could that actually be? Weddings are great don't get me wrong, but most are celebrated in ways that makes you feel pressured into wanting to appear perfect and extraordinarily styled, sometimes to the point where you upstage the bride by not being too conscious of the fact that it's someone else's big day that you are playing a part in.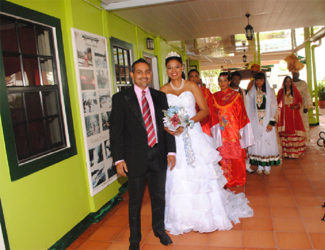 I spent all of last week, trolling around the internet looking for a dress. On average this is quite a long time for me to be picky about something, given too that the internet allows you to be spoilt for choice. Dresses were either too show stopping or not show stopping enough. What I would be comfortable in for a night of festivities wasn't a part of the reasoning equation either. So I consciously started to back pedal my thoughts, which made me think of how the wedding narcissism doesn't actually end with the wedding party itself (bride, groom, bridesmaids and groomsmen etc). There is an unspoken rule that you too must play the part. After all you are going to be in wedding photos and being sharply dressed is almost like showing good manners towards the newlyweds. I suppose you can call it wedding guest etiquette.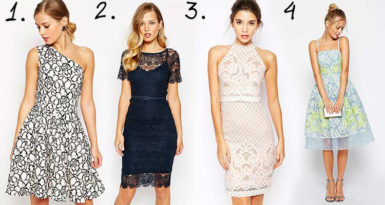 As the wedding season approaches, I impart a few guidelines to follow if you are playing the role of wedding guest:
Don't show up wearing white or ivory or something that would upstage bride. If the wedding is a themed one and the bride and groom asks you to follow that theme, please do as it is the polite thing to do. If it doesn't suit you then RSVP in the negative. It's their day not yours. If the details are important to them and you don't agree, you don't have to attend.
Attending a wedding is relatively expensive if you take into account presents, outfits and shower gifts all together. If you are uncertain of ends meeting to attend don't burden the bride with your problems. Apart from being pre-occupied with her own business, most people are conscious that life happens to deal with us differently. Don't sweat the small stuff.
If you are breaking into a new pair of shoes on the wedding day, kindly abort the mission or walk with a pair of dancing shoes to join in on the celebrations. Lame and non-participative guests are the worst. Your new shoes are your problem not everyone else's.
Finally, people get married in all types of places. Some choose clubs, while some opt for beaches or even their backyard. The choice is their own not your own. Never dress according to the venue but according the dress code requirement or if it is not specified you can usually decode the vibe from the style of the invitation. Remember a venue is just a venue. It's the actual wedding that you are dressing for.
I grew up in a culture where attending a wedding was a big deal.  If you were a guest much focus was placed on ensuring you were noticed at the wedding. In all fairness I could understand no one wanting to get caught in a bad photo and the need to feed our ego in the "like for like" Instagram world.  However, we should always bear in mind that the primary focus of any wedding is the newlyweds; we need not try to detract from this in any shape or form.
www.online-runway.com
https//twitter.com/theonlinerunway
http://instagram.com/theonlinerunway