In an era where image combined with the fitting use of social media garners immense likeability and public approval, it should come as no surprise that politicians are using this recipe to grow and strengthen their political careers.
Personal interaction through social media by politicians can be seen as them wanting to have a more realistic and accessible relationship with citizens, however difficult this may be to manage in its entirety.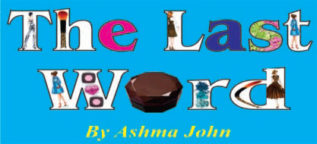 One can also say a reader's engagement with news media, especially digital has evolved over the years. In my opinion, our attention span has somewhat decreased: click bait headlines and thought provoking optics earn more popularity these days and set the tone for things to become viral, in turn making the subject area under scrutiny worthy of dialogue. While as readers I somehow feel we have to search long and hard for the stories behind the stories, this somehow doesn't stop us from "discovering" favourites, however surface level our reasoning may be.
According to market research organisation Ipsos Mori, social media has more of an influence on 18-24 year olds. On another hand, a Youth & Participatory Politics study shows that 41% of young people between ages 15 and 25 had participated in some kind of political discussion online. The fostering of direct communication channels by politicians in turn, allows individuals to shape their own opinions and form their own bonds.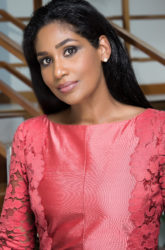 Having successfully combined this with striking image management, it is not difficult to understand why former Jamaican government minister and Member of Parliament Lisa Hanna has over 174,000 followers on her Instagram page.
I, like many Caribbean nationals, have a fond fascination for the former beauty queen turned politician. I haven't quite analyzed this fondness in its entirety, but, to me, Lisa appears accessible and relatable (minus the Salvatore Ferragamo belt and flashy interior backdrops of her Jamaican home).
Whether it is through quoting incarcerated controversial dancehall singer Vybz Kartel's school lyrics, incorporating Jamaican patois in her captions, bragging about her economic stance on fashion by supporting her local seamstress and raw material stores or candidly walking barefoot for an Instagram post, Lisa has visually removed herself from the political pedestal, something many of her peers refuse to do. While she earns the trust of those who would be considered to be following trends of people who don't reside in the uptown demographic, her feed also portrays a shy-girl, opulent lifestyle; enough to keep people wanting more and fulfilling a desirable lifestyle envy. It's a double-sided strategy that would often be labelled as "goals" by millennials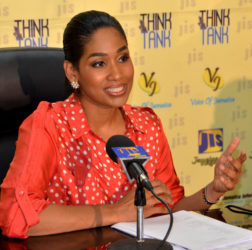 However good natured her social media management is, it is clear that she understands how to stimulate interest, whether from those in high echelons or among the lower class. She draws desires and curiosities. While social media is an excellent tool for dispersing information, opinions and personal interests, I haven't followed Lisa beyond the gram. I also know this is the case for many people. Which goes to show that though my actions may be shallow, optics and the appropriate use of social media are critical for a politician's success.
There is also the dark reality of falling head over heels and viewing politicians as demigods.  Valid counter arguments against their policies become difficult to voice because of fear of a backlash from their following.
It is key to analyse why we admire people so much and be honest about it and still remember to uphold our integrity by questioning their politics constantly to ensure the greater good of things – despite how glossy and remarkable their online profiles are.
While Lisa and former Trinidad and Tobago prime minister Kamla Persad-Bissessar will go down in history, for me, as two of the most well-managed, socially-approachable politicians in the Caribbean, we must never forget that integrity should be valued over optics when it comes to the progression of any society.
Many aware of my fascination with Lisa have informed me that it was rumoured that she was scheduled for a trip to Guyana.
If you are here Lisa, welcome to my beautiful country. Please take back some 'Made in Guyana' fashion.
http://instagram.com/theonlinerunway
Comments

Guyana Carnival… I cringed the first time I came across the viral posters floating around Instagram.

Over the last two years my interest in pageants has dwindled. I have found them to be terribly Eurocentric and disempowering to women in general.

It's hard to believe that almost an entire year is about to end and it is that time again to turn our lives upside down to supposedly be merry for the most anticipated holiday of the year, Christmas.

Digital media can be both a blessing and a curse. A blessing because of its cost effectiveness, immediacy and adaptability and a curse because through its abundance and steadiness it can potentially exhaust its content.

As self-satisfying as the idea of going completely natural with your hair is, it is easier said than done.