Koaito Grant's photographs are known to leave lasting impressions on observers, often dredging up nostalgia of childhood or a yearning for the pristine countryside.
Just recently his photograph titled 'Fun in the Countryside' was selected by the National Geographic team of editors and included in their 'Daily Dozen Photos.'
Koaito, a self-taught photographer, left his job four years ago to take up this profession and has become one of Guyana's most sought-after photographers by models and other prominent persons around the country for photo-shoots. One such person is the reigning Miss Guyana World Nuriyyih Gerrard.
Speaking about the 'Fun in the Countryside' photograph, Koaito referred to his visit to Bartica a few years ago. During his stay while touring the town he noticed children swinging and jumping from a tree into the Essequibo River. The image, he said, reminded him of childhood innocence so he thought to save the moment with a click of his lens. He added that in this modern age, children are usually found indoors, on the computer, tablet and phone or in front of the television.
Growing up, Koaito often found himself among friends in an area behind the Wales Sugar Estate—the aqueduct—where he went swimming in the canals. He did not have a tree to swing from, but back-flicked from a bridge over the canal; the only place he felt safe practicing his back-flicks.
He said the countryside photograph was not the first picture he uploaded to the National Geographic website, but was one of seven. He did not upload them with the intention of making the Daily Dozen but just to get his photos out there. In fact, Koaito knew nothing about the Daily Dozen until he received a message in his Facebook inbox from Associate Photo Editor of the website Matt Adams congratulating him for making the Daily Dozen.
Adams in a comment under Koaito's photo said, "A great end of the day image with some beautiful sunset light to work with. Excellent job!"
Koaito is a man of few words and even when coaxed, shared little with The Scene. However, his sister, Shonta (who he deemed his closest friend) and who sat close by, spoke of his reason for purchasing his first camera. According to her, it may have stemmed from a mistake on her part over a decade ago while he was still attending Patentia Primary.
According to Shonta, during that time she was attending secondary school in Barbados and wanting to have something of sentimental value of her brother took along with her his one and only photograph of when he was a baby though he pleaded with her not to. The very next day the photograph was damaged. She feels he purchased a camera solely because of that incident.
Then, a few years ago, just about a few days before the birth of her son, Koaito received his camera. Her son, Shonta claims now has over 3,000 photos, all because of one lost baby photograph.
Koaito has been faced with different challenges, one being customers asking for photos then trying to break down his prices. There have been a few who although he would have tried to work within their means, they wanted additional stuff done for the same price.
"Equipment is expensive," he explained attempting to explain how difficult it is when customers refuse to pay the right price.
Nonetheless being respected for his disciplined approach to his work and the quality of his photography outweighs the challenges and does not make them obstacles.
"The best part of my job is meeting new people, being able to work in my own time and travelling to different parts of Guyana," Koaito said.
He's inspired by Chris Burkard, who highlights mostly remote areas and Danny Diamond for the way he uses his colours. Koaito is also inspired by videographer Casey Neistat. In fact according to the photographer, he started videoing with his camera and was hoping to get into videos but he soon found a newfound passion for photography and decided to do strictly photos.
"What I'd like to say to aspiring photographers: once you have the passion for photography, stay committed to pursue what you love. If you know the money at a full time job isn't coming, then you should be prepared to alter your lifestyle by making photography your nine to five," he said.
Koaito's aim is not to go internationally for the fame but to highlight Guyana, "making a national international" where Guyana can be seen for its positives instead of the negatives.
His hobbies include riding, working out, travelling, photography, playing video games and watching football.
His photos can be found on the National Geographic Website, 500px, Flicker, Facebook and Instagram.
Comments

GEMS Theatre Productions presents a new half an hour sitcom "Days Like Dese," a family-oriented comedy that surrounds the Rupauls, a middle-class Guyanese family.

Just three weeks short of the staging of the Miss Guyana Renaissance pageant, twelve ladies are kept busy perfecting dance routines, walk and speeches.

Twenty-year-old Keisha Brazh under the African name 'Serwah Mawusia,' is representing Ghana.

Put to task at the age of just ten to help to create the family's Christmas cake propelled Rabina Shivraj into a world of baking and decoration and today she has learnt the art of hooking her customers, first with her creativity and secondly with the taste of her creations.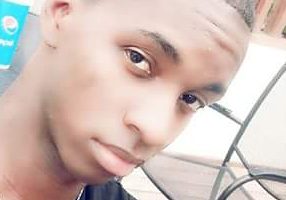 By Joanna Dhanraj With August fast approaching, the contestants of the Mr and Miss Guyana African Roots 2017 pageant are busy perfecting their skills for their big nights.