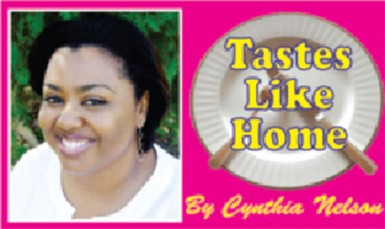 Hi Everyone,
I've told you this before – being raised Catholic meant that Lent consisted of strict dietary conditions during that period, as dictated by my mother. It was her personal food and drink deprivations that determined what was consumed, when and how.
Good Friday was especially trying because we fasted all day; the meal in the evening was either vegetarian or fish. When I moved to Barbados, I resisted the Good Friday fasting and eating of only vegetarian or fish on that day. I felt free. I can remember clearly the chicken curry I cooked on my first Good Friday away from my family, away from Guyana. And it was good.
This resistance to tradition would last a couple of years, and perhaps that is all that was needed; time to explore on my own, to examine, to determine what was out there, and to understand… I am not discounting my feelings as a child and how I felt about dietary restrictions during Lent when I was growing up, but looking back now, I can appreciate what my mother was trying to do; the traditions she was trying to pass on. Rituals and traditions are how we mark our lives, and keep ties to our tribes.
These days, my regular diet is heavily vegetable-based with meat eating mostly on weekends, so when Lent comes around, there is no fretting of Wednesdays and Fridays being vegetarian days. However, on Good Friday, I prefer to eat fish, but it is not always easy to do so.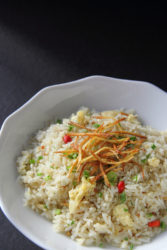 Here's why. You know how there are people who do not go to church all year but on Good Friday they pack out the church? Well, it is the same sort of situation at the fish markets here in Barbados. People who do not go to the market or buy and eat fish all year, turn up during Holy Week, particularly on Holy Thursday, outstripping supply, and driving up the price of what is available. This year, we have the added situation of fisher folk in the north of the island complaining that the fish are not biting in the waters around that part of the island.
That means that they are coming to Bridgetown to buy fish to take back to service their customers in that part of the island. And just last week, the fisher folk in Bridgetown lamented that they are now experiencing the same situation as the folks in the north – the fish not biting. The little they do catch, they share with vendors from the north. One reporter described the scarcity of fish as forced abstinence.
This is one of those times that I miss Guyana – you can get a variety of fresh fish, daily.
The resistance to my mom's Lenten restrictions has been over for years now, but each year, the struggle continues as I battle to secure fish for my Good Friday meal. Vegetable or Egg Fried Rice is always my standby in case there is no fish. This year, I'm making Ginger Fried Rice; it's basic and very simple. Try it.
Cynthia
cynthia@tastelikehome.org
www.tasteslikehome.org
Ginger Egg Fried Rice
The ginger is the main flavour ingredient in this fried rice so it is important that you use the prescribed amount in the recipe to get the flavour coming through.
INGREDIENTS
3 tablespoons oil
4 teaspoons toasted sesame oil
½ cup finely chopped ginger
4 cups cooled cooked rice
Finely chopped hot pepper, to taste (optional)
4 eggs, lightly beaten
Salt to taste
Thinly sliced scallions (optional)
DIRECTIONS
Add the oils to a pan and place over medium heat
until hot.
Fry the ginger in the oil until crisp and golden.
Remove about 2 tablespoons for garnish.
Add the rice and hot peppers and toss to mix with
the remaining ginger and to coat the rice with the
oil. Cook until rice is heated through.
Push the rice to the sides of the pan. Pour in the
eggs, let cook for a minute only and then push
back rice over the eggs and keep tossing so that
the egg mixture coats the rice as it cooks. The
eggs are cooked when you see little shreds or
tiny curds of egg. Season the dish with salt to
taste and toss to mix.
Serve the fried rice garnished with the reserved
fried ginger, and scallions, if using.
NOTES
For the ginger garnish, I prefer to cut the ginger
into strips, fry them separately, and set it aside
before frying the ginger for the rice itself.
The toasted sesame oil is also key to the flavour
of this fried rice, so try not to skip it.
When serving you can top each bowl of the fried
rice with eggs done sunny-side up, over easy, or
cooked the way you like them.
Around the Web