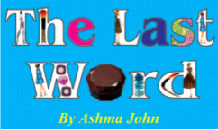 In a world where everything as it relates to fashion has become ordinary and lacklustre, the Met Gala is one of the few events that fashion enthusiasts look forward to. It embodies the true essence of what it means to have fun with fashion and allows for the true exploration of it as an art form.
For those taken back by unorthodox fashions and non-conformist beauty trends on Met Gala attendees, such as Cara Delevingne and  Rihanna et al it is key to note that attending the Met Gala  requires adherence to its dress code – however ignorant the masses are when it comes to  disregarding it.
The Met Gala/Met Ball, which was formally known as the Costume Institute Gala, is a yearly fundraising event that benefits the Metropolitan Museum of Art's Costume Institute in New York City. The gala is somewhat the official gathering before the grand opening of the Costume Institute's annual fashion exhibit. The Costume Institute exhibition allows for a different theme each year and naturally sets the mood for the dress code of those attending.
This year's theme: 'Art of the In Between' paid homage to Japanese fashion rebel Rei Kawakubo of Comme des Garçons. For a star-studded event, where attendees usually parade in mesh and heavy beading often in search of making the best dressed list, paying homage to Kawakubo proved to be difficult for many.
For starters Kawakubo's aesthetic can be hardly identified as something the masses would fawn over. The aesthetic defies the notion that clothes are there for narcissism and personal self-indulgence but rather working on the idea that the body and mode of dress knows no boundaries. In comparison to most other designers, who mainly work toward highlighting a woman's best features, Kawakubo constantly reinvents that idea of what possibilities can exist if we don't conform. That in itself makes her a pioneer, who remains totally unfazed. Adding to that there is always some element of newness to her work perhaps in the intricacy of it all.
Her creative process is aspirational for many; I suppose this is why the Costume Institute decided to honour her with an entire show which also makes her the second living designer since Yves Saint Laurent in 1983 to have such an honour. In a time where everything in fashion seems redundant, overbearing and stagnant the honouring of such a legend is on point. Despite the complex abnormality and unflattering appeal of her clothing against society's ordinary, Kawakubo reminds us that fashion knows no boundaries. Apart from its utilitarian purpose, it is an art form with great possibility.
I think this may be the dawn of a new era in fashion as it opens up to new possibilities after all, Edward Enninful has just been appointed British Vogue's Editor-in-Chief, which makes him the first black gay man to be appointed to a post often held by white women. It is a time for fresh ideas and new possibilities.
The attendees of this year's Met Gala in my opinion, were not ready for such. Very few paid homage to the theme. In most cases, designers bid to dress certain celebrities and it just seemed like a sold-to-the-highest-bidder design parade kind of night. Though some may argue personal style, it's outrageous to attend a Costume ball looking like any other glam day. This signals the difficult road ahead for those who want to plug any sort of energy back into fashion, in its truest sense.
Of course, there were those who were dedicated to honouring the arts in fine style. Here is a breakdown of my personal favourites who actually paid attention.
Rihanna in Commes des Garçons: A complex sculptural piece that resembles the pile of clothes on your bedroom floor that you need to sort out. Proving again that you don't need to be stark naked to make the best dressed list, in fact you can do it with all your clothes on and still look like the prettiest flower in the room.
Solange in Thom Browne: A piece fit to luxury floating in the ocean. While unappealing to my husband, the piece definitely resonates with Kawakubo. It was not there to flatter anyone but to make you look again question possibility.
Cara Delevingne in Chanel: While simple in nature, I think Cara executed the time excellently. In its truest sense, it was the Art of the In Between. A torn tale of how uniformed fashion has become and a silver lightbulb moment of where it could potentially go. Cara in my opinion had the most unique beauty trend. She was saved by her head, literally.
www.online-runway.com
http://instagram.com/theonlinerunway
Around the Web