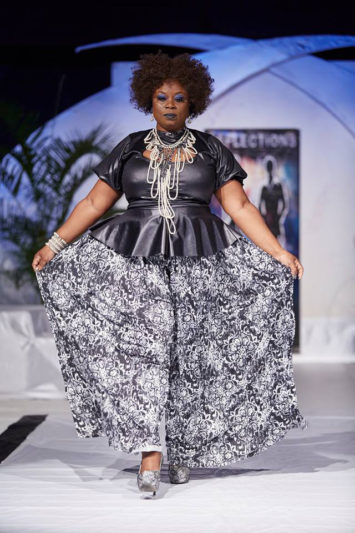 Guyanese fashion designer Nelsion Andre Nurse is set to stage the fourth chapter of his fashion extravaganza 'Reflections' under the theme 'The Journey' come July 15 at the Theatre Guild, Parade Street.
In a press release it was promised that the show will give opportunity for talented fashion designers to showcase their skills. The show is also expected to showcase the finest in up and coming local makeup artists, hairstylists and striking local runway models that will be joined a visiting cast of models out of Suriname and Barbados.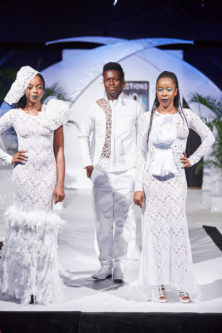 According to the release 'Reflections' is more than just the regular fashion show since it is choreographed to tell a fashion story incorporating music, dance and drama and as such patrons will be treated to performances by various artistes under the Kross Kolor Records label. The label has been very supportive of the venture since it started. Young talent such as Kenny Hercules-Guyana Fashion Week Model image 2016 winner, Saida Smith and Mickael Sam among other artistes will also be featured. The Sassy Revelers and the Enigma Dance companies are slated to perform the night of the show.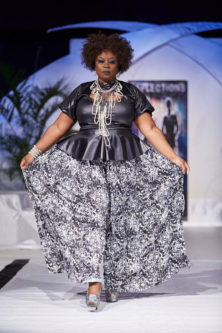 "Patrons will be treated to collections by some of Guyana's Leading designers such as Sonia Noel, Tracey Douglas and by visiting regional designer Keshon Hawthorne out of Jamaica. Keshon was a finalist in Caribbean Reality TV Show, Mission Catwalk. Meanwhile lucky patrons will walk away with fabulous door prizes such as designers' outfits and much more," the release said.
Tickets for the event are $4,000 with patrons being treated to complimentary cocktails during the intermission. Tickets are available at the Sonia Noel Makin Style Boutique Court Yard Mall, Robb Street and at the Theatre Guild, Parade Street Kingston.
Comments

GEMS Theatre Productions presents a new half an hour sitcom "Days Like Dese," a family-oriented comedy that surrounds the Rupauls, a middle-class Guyanese family.

Just three weeks short of the staging of the Miss Guyana Renaissance pageant, twelve ladies are kept busy perfecting dance routines, walk and speeches.

Twenty-year-old Keisha Brazh under the African name 'Serwah Mawusia,' is representing Ghana.

Put to task at the age of just ten to help to create the family's Christmas cake propelled Rabina Shivraj into a world of baking and decoration and today she has learnt the art of hooking her customers, first with her creativity and secondly with the taste of her creations.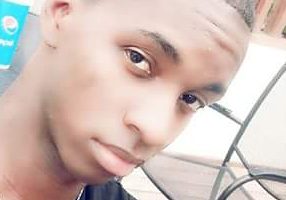 By Joanna Dhanraj With August fast approaching, the contestants of the Mr and Miss Guyana African Roots 2017 pageant are busy perfecting their skills for their big nights.