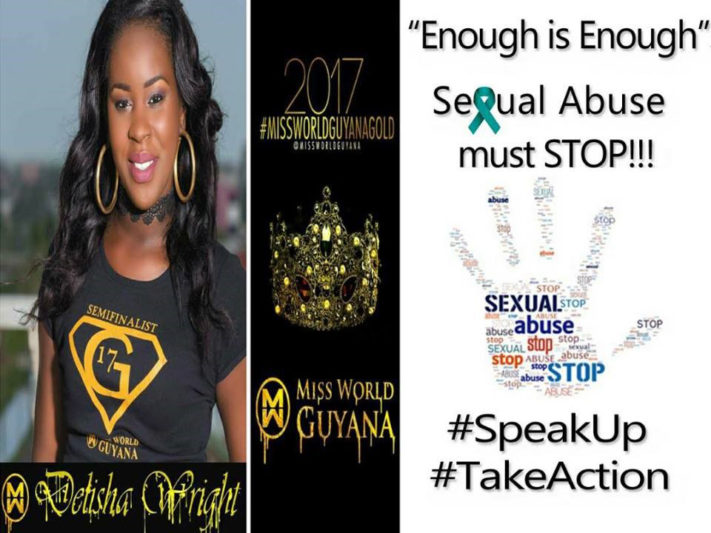 Delisha Wright, one of the ten finalists for the Miss Guyana World pageant was recently assigned Region One (Barima/Waini) in keeping with the requirements of the pageant, and she plans on highlighting some of the region's features as well tackling the issue of sexual abuse.
"….I am proud to share some of this region's most magnificent features….including the Republic Arch and the famous Kissing Rocks found in Central Mabaruma. Barima/Waini is also known for its rich alluvia soil that produces crops: coffee, cabbage, ground provision and so much more," Wright said in a release to the media.
Each finalist has been tasked with a beauty with a purpose project and Delisha's is fighting sexual abuse in Guyana through awareness, prevention and strategic action. She plans on initiating small groups within secondary schools where students can have a friendly space to share and empower each other while being educated and for those affected.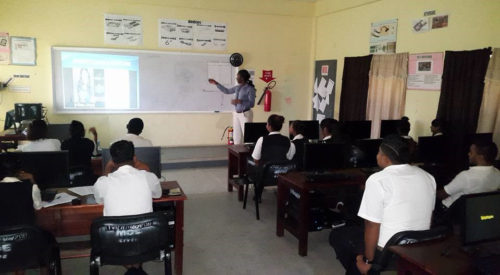 Delisha who hails from Parfait Harmonie, West Demerara, plans on helping with this issue by making it safer by having street lights installed in her community. Not forgetting Region One, she's expected to have initiatives set up there once her plans are underway.
The beauty has already kick-started her 'Enough is enough, sexual abuse must stop!' campaign which she did in May. From then to now she has been meeting with the various secondary schools in Region Three spreading awareness on sexual abuse through small conferences, brochures and flyers and has been successful in setting up a few groups already.
"Apart from meeting with the schools, I have met with trainees from the Felix Austin Police Training College and the Ruimveldt Children's Aid Centre," she said in the release adding that she plans on travelling to the Barima/Waini region to carry out her beauty with a purpose project.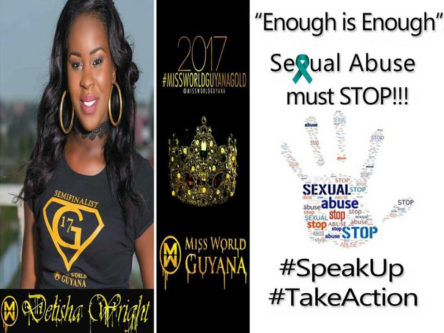 Each contestant is working in collaboration with a charitable organization that they wish to raise funds for. Delisha is currently working hand in hand with the registered NGO, Blossom Inc, which works with children and families affected by trauma. She hopes to raise $500,000 for the non-profit organisation.
Preceding the coronation night, is a 'Beauty With The Purpose Fair' on June 23, on Main Street where Delisha and her other 'Super G's' will be assigned to various booths and will be providing information on their projects as well as displaying some of the work they would have done so far.
There is also an ongoing 'People's Choice Competition' where persons can votes for the contestant of their choice. This competition is important as with every vote cast, $20 will be going towards making the girls' projects a success.
To vote for Delisha text 'one' to 6288683. There are no limits to the amount of votes cast; voting ends on June 24.
Comments

GEMS Theatre Productions presents a new half an hour sitcom "Days Like Dese," a family-oriented comedy that surrounds the Rupauls, a middle-class Guyanese family.

Just three weeks short of the staging of the Miss Guyana Renaissance pageant, twelve ladies are kept busy perfecting dance routines, walk and speeches.

Twenty-year-old Keisha Brazh under the African name 'Serwah Mawusia,' is representing Ghana.

Put to task at the age of just ten to help to create the family's Christmas cake propelled Rabina Shivraj into a world of baking and decoration and today she has learnt the art of hooking her customers, first with her creativity and secondly with the taste of her creations.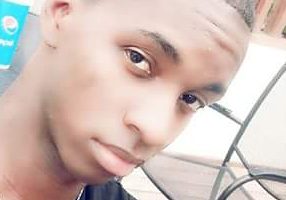 By Joanna Dhanraj With August fast approaching, the contestants of the Mr and Miss Guyana African Roots 2017 pageant are busy perfecting their skills for their big nights.