Twenty-year-old Keisha Brazh under the African name 'Serwah Mawusia,' is representing Ghana. Keisha is currently a second-year dental student at the University of Guyana pursuing a Bachelor's degree. Wanting to steer clear of the myth that Africa is a continent filled with poverty, Keisha chose Ghana. "I chose Ghana because it is diverse in its culture and traditions and is one of the leading countries of Africa owing to its considerable natural wealth. One of the many things that sparked my attention about Ghana is that it was once known as the Gold Coast and was the first sub-Saharan country in African to gain its independence," Brazh said…..
To continue reading this article
Comments

GEMS Theatre Productions presents a new half an hour sitcom "Days Like Dese," a family-oriented comedy that surrounds the Rupauls, a middle-class Guyanese family.

Just three weeks short of the staging of the Miss Guyana Renaissance pageant, twelve ladies are kept busy perfecting dance routines, walk and speeches.

Put to task at the age of just ten to help to create the family's Christmas cake propelled Rabina Shivraj into a world of baking and decoration and today she has learnt the art of hooking her customers, first with her creativity and secondly with the taste of her creations.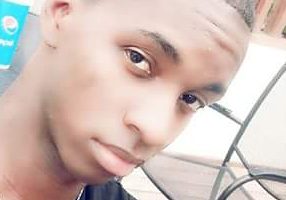 By Joanna Dhanraj With August fast approaching, the contestants of the Mr and Miss Guyana African Roots 2017 pageant are busy perfecting their skills for their big nights.

After a year of flaunting the Miss Global International Guyana crown and doing Guyana proud at the international leg by becoming the first runner and copping six awards, Poonam Singh handed over her crown to 23-year-old old stunner, Cynthia Dookie, the new queen, two Fridays ago at a simple coronation held at the Pegasus Hotel.