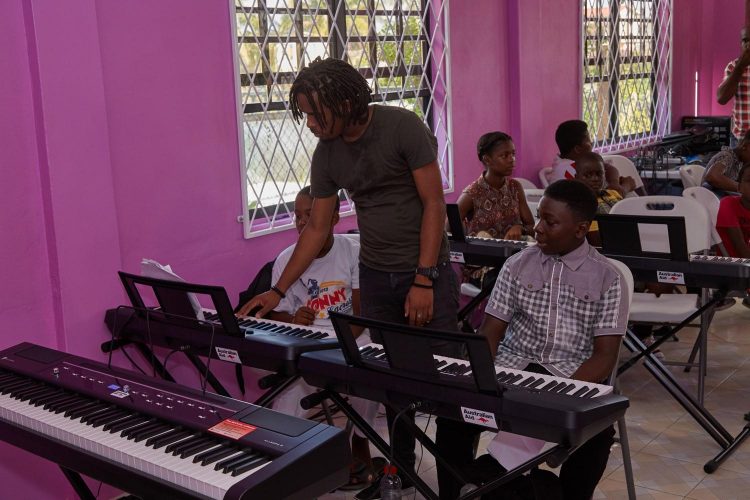 Express Guyana will be hosting their first recital for the Performing Arts Programme at West Demerara Secondary School tomorrow (Sunday September 3rd) and it is expected that their students will showcase what they have learned for the past three months.
Express Guyana is a young non-governmental organization (NGO) created to help improve the quality of life of youth and other community members on the West Bank of Demerara. Its aim is to improve the health and social well-being of Guyanese within the region. The organisation hopes that through its interventions, the prevalence and impact of societal challenges will decline. After being in existence as a voluntary group for four years, the founders realised it was time to streamline their offerings to influence the emotional, social, economic and physical aspects of their communities in a strategic way. As a result, the organisation now offers opportunities for healthier living through the educational, performance and lifestyle interventions…..
To continue reading this article
Comments

At nineteen, Daniel Ifill is not just an ordinary teenager still trying to figure out a career but rather he is miles ahead as he is already a dancer, model and makeup artist who when he's not working his skills backstage on some performer's face is flaunting his stuff on a stage he takes charge of.

Young ladies from the ten administrative regions will today be sashed at the Everest Cricket Ground in anticipation of next Saturday's crowning of a new Miss Indigenous Heritage at the National Cultural Centre.

Tomorrow evening talented youths from the deaf community will take to the Theatre Guild stage in an evening of entertainment where dances, drama and fashion will be featured.

Craft artist and designer Natasha David has for almost a decade now been creating unique jawdropping pieces made mainly of natural materials which many would discard never dreaming that they could be used to create art.

Guyanese Paulla De Souza, who is touted as one of the Caribbean's and South America's most sought-after make-up artist (MUA), is scheduled to be in Guyana for a Beauty Empowerment Celebration on September 24, aimed at giving women the 411 on how to effortlessly look chic and gorgeous.