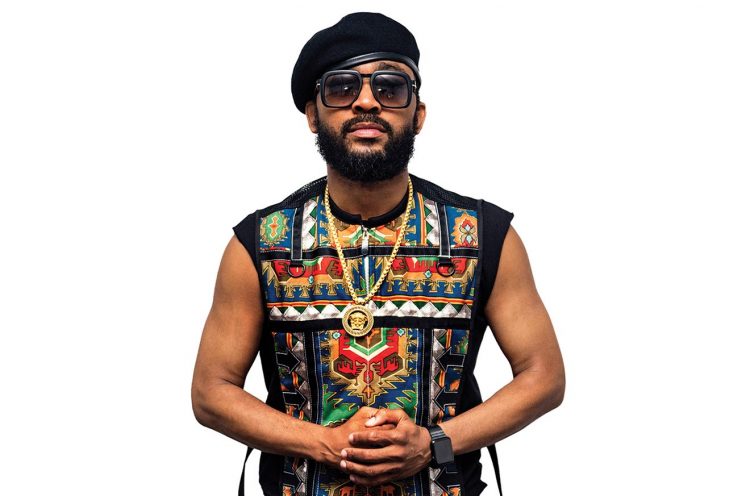 Dubbed the 'King of Soca' Trinidadian singing sensation Machel Montano arrived in Guyana yesterday and is set to take the stage by storm tonight at the National Stadium as the leading act in his 'Soca In My Heart' concert.
The mega soca concert is organised by Banks DIH Limited under its Banks Beer brand and according to a press release it is expected that thousands will flock the stadium to party with Machel, who has performed many times in Guyana.
A release said that the soca start will be accompanied on stage by his 'Monk' band and several local acts, including Adrian Dutchin, Big Red, Kwasi Ace and Trevon Vybz.
With hits like "Mr Fete," "Like A Boss," "Float" and "Party Done," Machel is expected to set the stage alight with non-stop vibes and pulsating rhythms.
According to the release, no weapons will be allowed in the venue and all drinks will be served in plastic cups. Additionally, no bottles or coolers will be allowed.
"Machel Montano is considered the best known soca star from the Caribbean. His musical career started at the age of nine and now spans 33 years," the release said.
Comments

One day she took all of her savings and ordered camera equipment, giving in to the pull of photography; she has not looked back since.

Eight gorgeous young women will vie for the inaugural Miss Teen Yarrowkabra crown on Saturday, November 25, at the Yarrowkabra Gym.

Last evening 18-year-old Vena Mookram would have flown the Guyana flag high on stage at the 67th Miss World pageant at the Sanya City Arena in Sanya, China.

Come tomorrow night at the Giftland Mall patrons would be treated to the 'Best of Nothing to Laugh About' which would comprise some of the best skits that show did over the last ten years since it entered the entertainment industry.

At just minutes to midnight on Sunday, November 5, Cindyann Khan was crowned the new Miss Guyana Talented Teen, and Oshay Roberts the first ever Miss Princess Guyana before a large gathering at the Promenade Gardens.