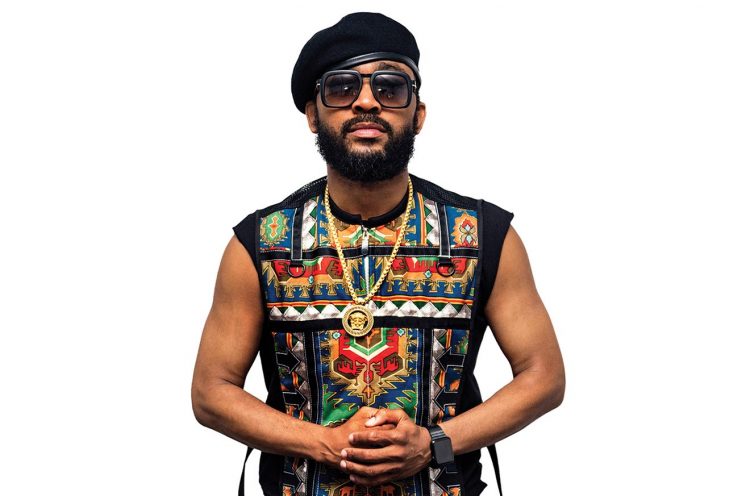 Dubbed the 'King of Soca' Trinidadian singing sensation Machel Montano arrived in Guyana yesterday and is set to take the stage by storm tonight at the National Stadium as the leading act in his 'Soca In My Heart' concert.
The mega soca concert is organised by Banks DIH Limited under its Banks Beer brand and according to a press release it is expected that thousands will flock the stadium to party with Machel, who has performed many times in Guyana.
A release said that the soca start will be accompanied on stage by his 'Monk' band and several local acts, including Adrian Dutchin, Big Red, Kwasi Ace and Trevon Vybz.
With hits like "Mr Fete," "Like A Boss," "Float" and "Party Done," Machel is expected to set the stage alight with non-stop vibes and pulsating rhythms.
According to the release, no weapons will be allowed in the venue and all drinks will be served in plastic cups. Additionally, no bottles or coolers will be allowed.
"Machel Montano is considered the best known soca star from the Caribbean. His musical career started at the age of nine and now spans 33 years," the release said.
Comments

Having been able to keep huge corporate client Demerara Distillers Limited has had Makeup Artist Cideca B Mangal turning heads for quite some time.

Dancehall artiste Keon 'Rictyza' Forde will be releasing three brand new singles just in time for the Mashramani season.

Authentic jewelry, handmade with stones and beads is accessible at the newly opened Divas Art and Craft Store located in the Avinash Complex on Water Street, which boasts of producing pieces that will last for a lifetime.

Nigel Butler, a former Burrowes School of Art student, is making great strides with his unusual artwork around Guyana.

The Guyana Ballroom Dancers Association (GBDA) hosted its third show and dance off last Saturday night at the King Solomon Hotel (Main Street Plaza).