Samantha Grant, known for soca hit song "A Feel to Rock Meh Body" is back and set to take the stage by storm tonight, when she launches her second album more than a decade after release of her hit song at her birth-night bash with a concert dubbed 'Denim & Diamonds' at Club El Latino in Georgetown.
The CD 'Back in Town' comprises ten originals and was recorded by Ssignal Productions. Writing, composing and recording took the singer and crew, specifically producers Bonny Alves and Charmaine Blackman just six weeks. The CD is said to be mainly soca, not power soca but a 'groovy' kind. There are also three songs of reggae genre listed.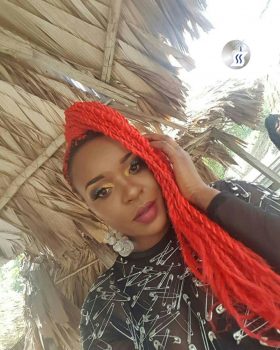 The idea behind the album is to feature the independence of a woman.
'Back in Town' came after the artiste's return to Guyana last November; she had spent 13 years abroad. Though it's been quite a while since she's put out a song, the singer is excited and elated about her new release…..