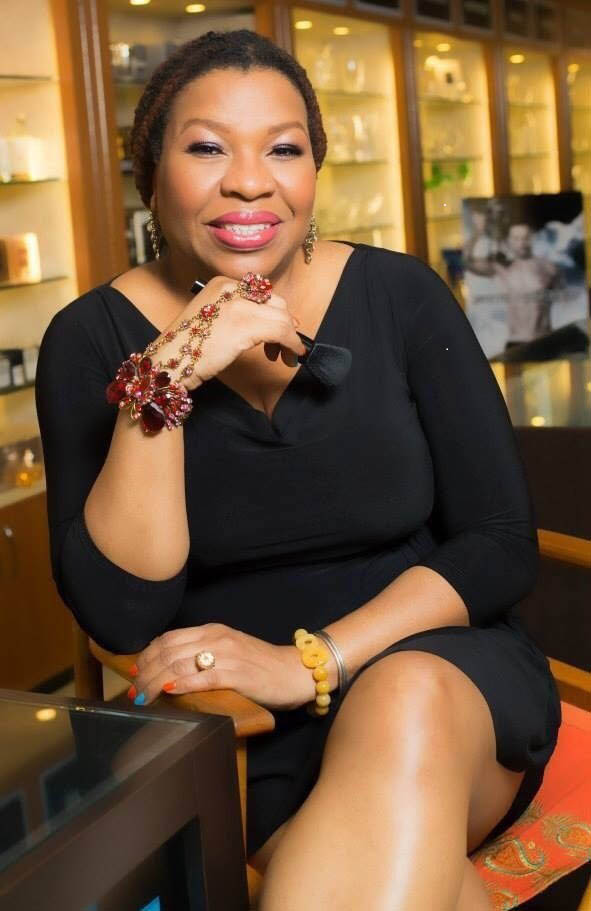 Guyanese Paulla De Souza, who is touted as one of the Caribbean's and South America's most sought-after make-up artist (MUA), is scheduled to be in Guyana for a Beauty Empowerment Celebration on September 24, aimed at giving women the 411 on how to effortlessly look chic and gorgeous.
Paulla is currently the Brand Ambassador and Beauty Advisor of blackUp Paris for Trinidad and Tobago, a luxury makeup line that caters exclusively for women of colour.
Over the years Paulla's work has been diverse and has seen her in almost every aspect of the make-up industry: short and featured films, docudramas, advertisements, television, product promotion, videos, music, fashion, editorial, corporate and bridal parties.
Paulla was born in Georgetown and attended Central Primary and North Ruimveldt Multilateral before finishing at St John's College. She later received formal training and was schooled by Susan's Unisex Salon and Beauty School and also the New Beginnings Salon and Beauty School. But Paulla was mostly self-taught and a few personal classes fuelled her passion for fashion and makeup. Her skills also allowed her the privilege of working along with Tyra Banks' MUA Valente Fraizer.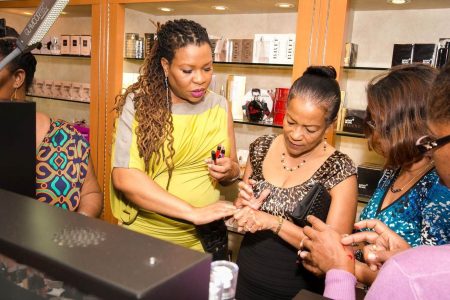 "As a make-up artist in spite of what the trend is in, I always take the less is more approach because it really doesn't take a lot to highlight a woman's natural beauty," Paulla said. She further explained that a constant skincare routine, tweezers and mascara alone can accomplish a stunning result. This approach is more of a classical or sophisticated look that is ideal for a business setting.
Paulla is big on taking care of the skin and flawlessly enhancing its natural look with makeup but she doesn't stop there as she encourages every woman to eat right. Eating right produces effective results in physical appearance, something that she herself doesn't boycott. It is said that when you look good, you feel good and this is no myth, she stated.
"Make-up doesn't have to be bold but a subtle transformation is enough to raise a woman's self-esteem and heighten her confidence. Make-up, when done right, makes a woman the centre of attention instead of her make-up being the main focus," Paulla revealed in an interview.
 Two perspectives
As a Beauty Advisor for the luxury brand blackUp Paris as well as having been a make-up artist for number of years, Paulla has dealt with women on two perspectives. Women, she noted are often insecure about their hair, body, skin and certain facial features. Paulla is not all about teaching how to disguise, but helping women to embrace and love themselves in spite of their insecurities. The features that many times make a woman look unique are often what make her beautiful, but women who are ignorant of this fact frequently set out to change this.
The other perspective is realizing that most women suffer from low self-esteem resulting in them not taking proper care of themselves. Women who learn to make skin care and hygiene a routine usually have higher self-esteem and are confident about themselves. Of course, the most powerful way to have an impact on people is when one can share from personal experience; an experience shared with The Scene.
"Growing up, I was teased a lot about my full lips [by] my older cousins….one told me a tube of lipstick would only last me a week; I still crack up about that," she said. "The boys in high school used to refer to me as the girl with the kissable lips. One day, a friend of mine who is older asked, 'how come you don't wear lipstick?' I shared my story. She told me how crazy I was after a hearty laugh [of course]. She educated me on how much money women are paying to get what I have; natural nice full lips."
When she was around 19, Paulla got her first lipstick; it was orange! "You couldn't miss me," she enthused.
Asked if she ever did figure out how to use an orange lipstick, she noted that the trick was to find the right undertone.
According to the make-up artist, it's hard to say when she actually did learn to properly apply her lipstick. Most women and men too don't understand how important it is to take care of their lips. For healthy looking lips, one should remember to brush away dead skin cells on a regular basis, drink enough water and apply lip balm. Of recent, matte lipsticks have become the wear and if lips are not prepped properly, then a lipstick, especially a matte one, will just highlight dead skin cells.
In her upcoming seminar, prepping the lips and knowing how to apply lipstick will be part of one of the topics addressed.
In addition, there will be DVDs on sale with five mini tutorials. Initially, this was a part of the package women would have been receiving, but would now be sold at a price of $1,000. All proceeds from the DVDs will go towards relief packages for hurricane victims in St Maarten.
While September 24, is a celebration of beauty and women's empowerment on 'women embracing and caring for themselves', Paulla will also be celebrating her birth anniversary.
She promises an empowerment seminar that is epic!
Some of the topics she plans on addressing include: embracing your natural beauty, our flaws are unique, self-love, self-acceptance self-care inside out, embracing your worth, the importance of skincare routine, understanding the art of make-up – learn what works for you, application techniques – understand the concept of less is more, eyebrow techniques and tips. There will also be live demos.
Persons are asked to come prepared as there will be a session for questions and answers.
The seminar will be hosted at Cara Lodge from 2 pm to 6.30 pm and attracts a fee of US$50/ $12,000.
There will also be free distribution of samples including some full-size products, some of which are worth more than the entrance fee.
Persons are asked to register by September 20, as there are limited seats available.
Dress code: Elegantly Chic
Interested persons can contact Paulla on IG: paulla_desouza 1 868 475 5592 or locally on
592-689-0610 or via email
paulladesouza@yahoo.com
Around the Web