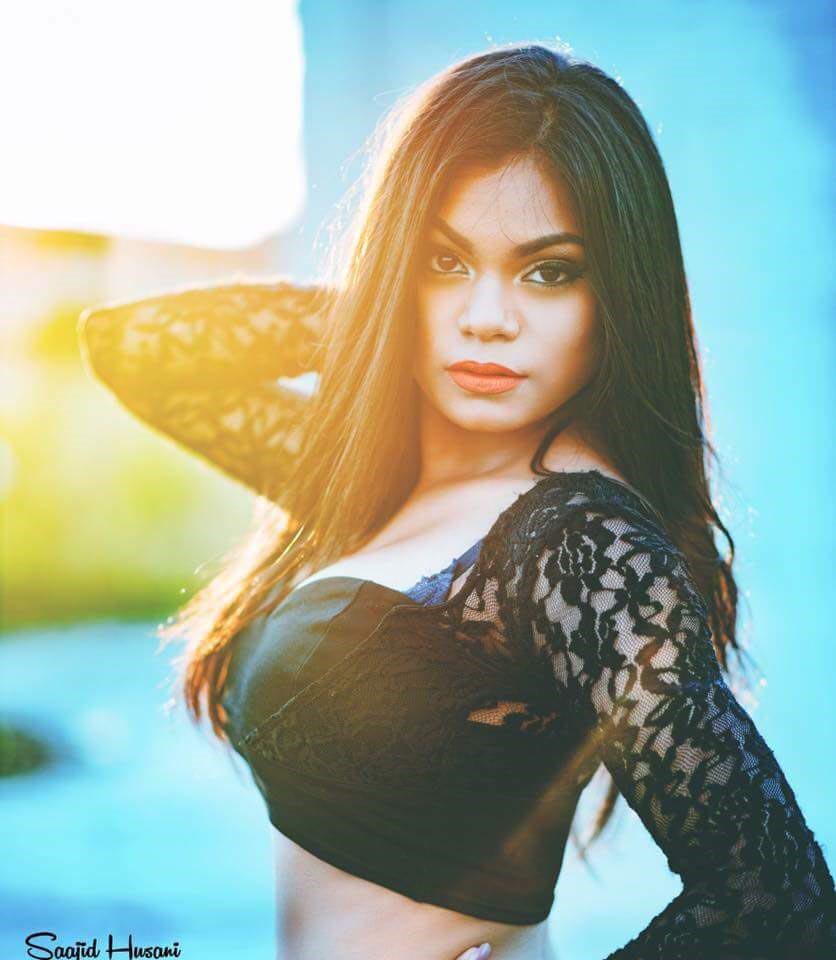 Former Miss Global International Guyana Poonam Singh is again blazing the airwaves with her third and newest single "Touch Meh", in which she collaborates with one of Guyana's finest, Natural Black.
"Touch Meh" was recorded by the two singers/songwriters and produced by Darrell Pugsley of DP Records. The song is of the Indian dance pop genre, and considered a temporary departure from Poonam's usual soulful/pop music style. But the collaboration was seamless, since the singers clicked perfectly music-wise.
In an interview with The Scene, Poonam said, "Guyanese are very versatile people and we multitask in ways we are yet to discover so 'Touch Meh' is my way of showcasing my versatility when it comes to singing."
As to working with the "Far From Reality" hitmaker, she said, "It's an amazing feeling when you can have that kind of an opportunity with someone as down-to-earth as Natural Black. It's Incredible."
Meanwhile, Natural Black had this to say: "Poonam was very easy to work with, man. She got great vibes yuh know."
Since its release on October 13, "Touch Meh" has been receiving good reviews. Fans love the temporary change and some have even admitted, Poonam said, that it's a song they can jam out to.
The song is available for download from Poonam's Facebook page and from YouTube. It is not expected to be part of an album, but Poonam did mention that she would be doing an international EP soon; the date is still to be released.
Natural Black and Poonam are looking forward to doing more collaborations together and recording more of their music here in Guyana.
Poonam's other two singles are "Life is a Gift", a song that surrounded the importance of living and for people to not hold suicide as an option and "GUYANA", which was a huge hit here and abroad.
Poonam is set to perform 'Touch Meh' at the Guyanese Flavour UncappeD – Agro Expo at the National Exhibition Centre in Sophia come October 28th.
"Touch Meh" is a must listen.
Around the Web