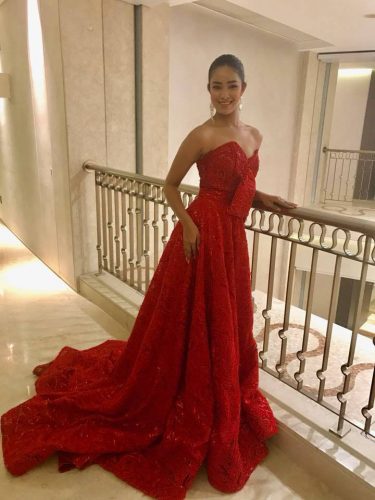 Last evening 18-year-old Vena Mookram would have flown the Guyana flag high on stage at the 67th Miss World pageant at the Sanya City Arena in Sanya, China.
Vena who had bested nine other contestants in June last to cop the opportunity to represent Guyana, would have gone up against 118 contestants at the pageant which was slated for November 18, but because China is 24 hours ahead of Guyana the pageant would have been held last night Guyana time.
In one her recent updates on Facebook, Vena said that days prior to the pageant had been extremely rough…..
To continue reading this article
Comments

Amina Khan has been putting her exceptional touches on cakes for a little over two years.

Artiste Gavin Mendonca has just released his second studio project through Kross Kolor Records – a four-song EP under the label 'Hung Up On Your Cross'.

Since Candacy Subrattie made her debut at Guyana Fashion Week (GFW) in September 2016 she has been requested by several designers to model their pieces.

Overseas-based Guyanese Ahmad 'Prince Ally' Ally is currently on one of his frequent visits to Guyana.

At minutes after 2 am this past Sunday (November 19), 18-year-old Farah Valentina Bates made history when she clinched the title of the inaugural 'I'm A Big Deal', Miss Berbice Pageant in a stiff competition against 11 other beauties.