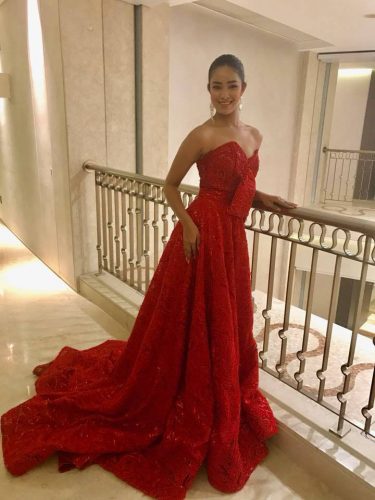 Last evening 18-year-old Vena Mookram would have flown the Guyana flag high on stage at the 67th Miss World pageant at the Sanya City Arena in Sanya, China.
Vena who had bested nine other contestants in June last to cop the opportunity to represent Guyana, would have gone up against 118 contestants at the pageant which was slated for November 18, but because China is 24 hours ahead of Guyana the pageant would have been held last night Guyana time.
In one her recent updates on Facebook, Vena said that days prior to the pageant had been extremely rough.
"I unfortunately did not place for fitness or top model. Being in a competition of this nature really pushes you to your limits and tests your faith and strength to move on despite setbacks," she said.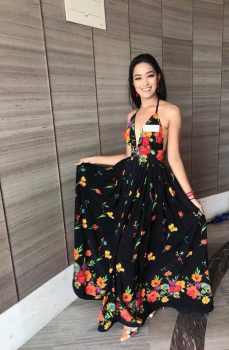 She pointed out that while sometimes one may give of their best, all it may mean is for "you have to take some time to look back at where you went wrong, and try 10 times harder. I may have missed my chance to be in the top 40 in those 3 areas but I'm still here committed and trying my very best for you Guyana with the other challenges left. We've done very well in the past with Multimedia and Beauty with a purpose and I am hoping this year is no different with your help."
The Scene is sure that all Guyana supported Vena.
Comments

Two Fridays ago, Onikha Joseph clinched the coveted Calypso Monarch title after stiff competition from ten other contestants before a large gathering at the National Park.

On Sunday last, contestants of the I'm A Big Deal Miss Berbice Beauty and Empowerment Pageant put aside the glitz and glam associated with pageantry to team up with the police of Rose Hall Outpost, the mayor, workers of the town council and youths in a clean-up exercise around the Berbice town.

Drummers from around will soon have the opportunity to participate in the country's first drum festival next week Sunday and the chance to win over $1 million in cash and prizes.

New graduates of the National School of Theatre, Arts and Drama are expected to entertain patrons next Saturday, when they perform in Michael James's Skin Teeth Nah Laugh, a comedy.

These little ones from the Cherry Blossom Play School in Kingston yesterday had their part of Mashramani celebrations when the school held a mini parade.