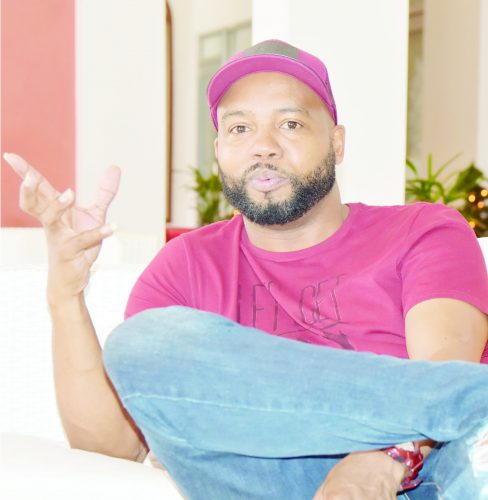 The name Saiku Andrews has had tongues wagging in Guyana for some months now since the release of his album 'You' and "Pillow Could Speak" has been one of the most requested crossover songs in Guyana, making Saiku possibly the most sought-after artiste in the country.
Just last Saturday night, Saiku made a guest appearance at the Guyana Conference of Seventh Day Adventist organised Advent Praise Annual Concert held at the National Cultural Centre and his onstage presence caused quite a storm among the young people in the audience who sang along to his songs, word for word.
Each song was an amazing performance and a listen to the lyrics tells one story after another; a story of a man who struggled and found God through it all. ….
To continue reading this article
Comments

Having been able to keep huge corporate client Demerara Distillers Limited has had Makeup Artist Cideca B Mangal turning heads for quite some time.

Dancehall artiste Keon 'Rictyza' Forde will be releasing three brand new singles just in time for the Mashramani season.

Authentic jewelry, handmade with stones and beads is accessible at the newly opened Divas Art and Craft Store located in the Avinash Complex on Water Street, which boasts of producing pieces that will last for a lifetime.

Nigel Butler, a former Burrowes School of Art student, is making great strides with his unusual artwork around Guyana.

The Guyana Ballroom Dancers Association (GBDA) hosted its third show and dance off last Saturday night at the King Solomon Hotel (Main Street Plaza).