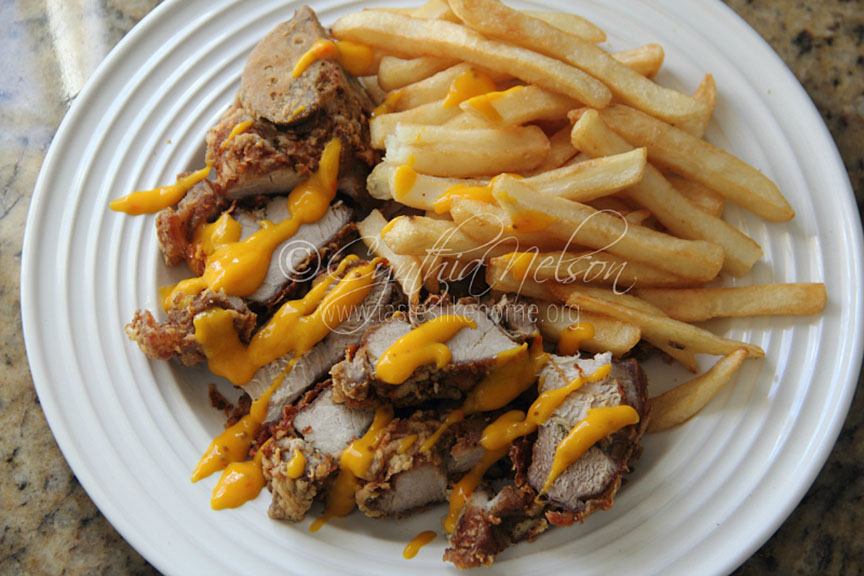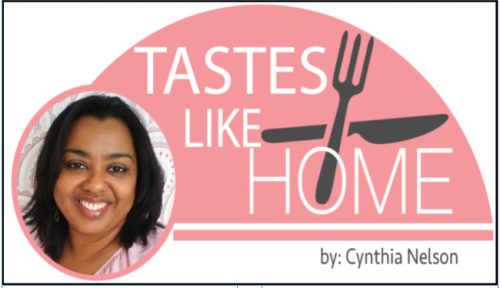 Hi Everyone,
Have you had your fill of mangoes yet? Me? Almost. Next week I am going in to preservation mode – pureeing the pulp and freezing in half cup portions for use later in the year. This week, I am keeping the promise I made to you in May – to share with you some of the things I was planning to make this mango season. Among them was a mango-mustard salad dressing and flat breads with aged cheese. Here's how things went.
Three-Mustard Mango Sauce
The mango-mustard salad dressing never came to fruition. After doing some research and an initial testing, I realized that I would have to add a lot of lime juice to the mixture to bring the kind of balance needed to make it a dressing, not to mention the oil. The bottom line is that the dressing needed too many ingredients to complement and contrast each other, making it complicated. That's for another project. The concoction I was looking for is one that highlighted the sweetness and flavour of the mango while offering a little edge of something – heat and spice. Enter mustard.
I always have a variety of mustard stocked in my refrigerator. To make the sauce, I started by peeling and removing the flesh of a large ripe mango, which I pureed in a blender. The fun began with the addition of the mustard – Dijon mustard, Prepared English mustard and Whole grain mustard. Starting with my all-time favourite – Dijon – I added 3 tablespoons to the mixture, pulsed to mix, taste, and then upped the ante with the assertive Prepared English mustard, and for texture and more flavour, I added the Whole grain mustard. Each type of mustard was added in various quantities in an effort to come up with a blend to suit my taste. A little bit of fresh lime juice, hot pepper and salt completed the sauce. Oh, I added some water to loosen the sauce a little. The sauce sat for 30 minutes so the flavours could marry. It was creamy, thick, and sweet with underlying notes of salt, spice and heat. On its own the sauce was delicious but how well would it work with other foods.
This Three-Mustard Mango sauce works best as a condiment so make it and have it lined up with your ketchup, mayonnaise, hot sauce, pepper sauce, sweet relish etc. The taste testing revealed the following:
The sauce is best with hot spicy fried foods like fried fish, especially when mixed with hot pepper sauce, salt fish fritters (Trini accras, Bajan fish cakes) and similar types of meat or vegetable fritters. It is best used with foods that are hot as the sweet sauce soothes and cools at the same time.
Other fried and grilled foods such as seafood pair well with the fruit. Taste testers tried the sauce with fried pork chops and raved about it. Sweet fruits – apples and pineapples – compliment pork, so the mango sauce worked great when drizzled over the chopped meat.
Elevate your hot dogs, burgers and sandwiches by drizzling some on the sauce on to them.
Mix a little mango achar into this sauce and you could easily find yourself eating it by the spoonful.
I recommend making it one of your seasonal condiments.
Flatbreads and Sandwiches
As I've mentioned before, I do not like cooked ripe mangoes, something about the cooked texture and flavour does not work for me. Last month, when I made the Mango Tart that I shared with you, I mentioned that I'd be trying the fruit on flatbreads, pretty much the same way that diced pineapples are added to pizza. On the first test run, I did top the flat bread covered in homemade marinara and aged cheddar cheese with dices of mango and bake it for several minutes. The flat bread was gone in no time with the taste testers wolfing it down. That was not the case with me. After the first bite, I picked off all the pieces of mango from my slice of bread. It wasn't that it tasted bad or anything; it is just a texture thing for me.
However, the next time I made flat bread, I topped part of the hot bread with fresh chopped mangoes just before eating. Ummm, perfection… the bits of the sweet mango balanced the saltiness of the cheese and sausage while it cooled the heat from the pepper flakes. It was really good. Yay. I was worried that I'd have to write and report to you that it was a bust.
Eating mangoes with our savoury foods is a chance to explore a different combination of flavours and texture. For example, making a batch of mango salsa to add to your spread of toppings and accompaniments for sandwich is a winning idea, especially when added to cooked-meat sandwiches and deli meat sandwiches. Mango salsa when made with a combination of green, half ripe and ripe mangoes pair well with grilled seafood and meats. Sausages too!
The season is not over so get out there and enjoy mangoes in different ways. This is a Mango Daiquiri kind of weekend for me. What about you?
Cynthia
cynthia@tasteslikehome.org
www.tasteslikehome.org
Three-Mustard Mango Sauce
INGREDIENTS
1 cup pureed mango pulp
3 tablespoons Dijon mustard
1 ½ tablespoons Prepared English mustard
1 ½ tablespoons Wholegrain mustard
1 tablespoon fresh lime or lemon juice
Hot pepper flakes or pepper sauce, to taste
Salt to taste
Water
DIRECTIONS
Add all the ingredients except the water and blend to mix well. Taste and adjust to suit your taste re: mustard, pepper and salt. Adjust if necessary.
Add 3 tablespoons or more water (depending on your preference) to loosen the sauce so that can is easy to squirt and drizzle. The sauce should be smooth, thick and creamy with bits of mustard grains.
NOTES
To get the pureed mango pulp, peel a couple of ripe mangoes and remove the flesh. Add the flesh to a blender and pulse to puree. If you used stringy mangoes, pass the pulp through a sieve so that the pulp is smooth.
If you would like the wholegrain mustard to be more visible in the sauce, add it just before the water, but taste the sauce again to ensure it is to your taste.
Let the sauce rest covered for 30 minutes or at least 15 minutes before serving. It lasts for at least 2 weeks in the refrigerator in an airtight container. Stir or shake the sauce (if stored in a bottle) before serving.
Around the Web