A woman's connection with her undergarments is a unique one, and this is especially so in the case of many Guyanese women. While most other places focus on the necessity of wearing bras and panties and in many European countries panties alone, I think  Guyanese generally have pushed the boundaries when it comes to maximum concealment of any evidence of what makes us women.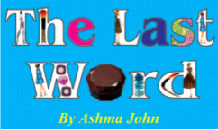 Short tights and half-slips are encouraged to mask panty lines and to 'maintain decency' and despite our sweltering temperatures, vests, camisoles and whole-slips are also endorsed to prevent exposure of other undergarments in the event of a wardrobe malfunction and also to ensure any signs of femininity remain hidden.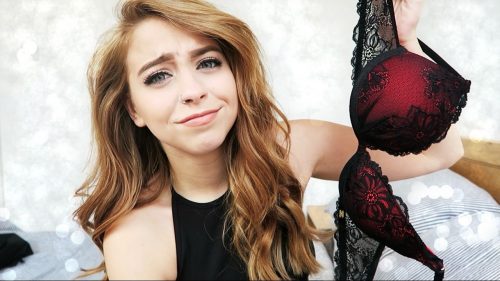 In more than one way we have been programmed and taught how to be embarrassed about our bodies and to overly shield any natural signs of who we are. For most, this concealment is viewed as decency/ neatness. There is, of course, the argument of genuine personal choice to wear undergarments that conceal undergarments. But there is also evidence that this learned behaviour, which many want to eschew but find it difficult to do so.
A 2016 article in USA Today, headlined: 'Why Millennials are going braless' stated that Fruit of the Loom, the number two bra-seller for Millennials, according to market research company NPD Group, has seen buyers increasingly opt for wire-free and unlined bras over the traditional padded and underwire versions. The notion that all women needed their breasts lifted and shaped by uncomfortable padding and harsh wire was bound to become undone. It was only a matter of time before we got tired of all the wire poking and clustered sweaty breasts.
Of recent, I have started to resent bras and the unspoken pressure to wear them, especially if you are well-endowed in the bust area. Sourcing bras has always been difficult for me primarily because I inherited watermelon-sized breasts from my aunts on my dad's side; they can't seem to stop growing.
Even when luck strikes it is impossible for me to get comfort and functionality married together in a bra. Depending on the brand, I have purchased 34 DD, 34E or 34F and in some cases too, forced to think that the shape and nature of my breasts are unusual, I leave the store with nothing.
As a case in point, two weeks ago, I visited an undergarment store and as I requested a different size while showing the assistant the obvious spillage, her facial expression was as if she had seen a ghost.
She couldn't believe that the biggest size in the shop was useless for me. I felt this budding pressure to just forget about bras on the whole and at the same time contemplated breast reduction cosmetic surgery. It is the type of frustration that can lower your self-esteem and make you really uncomfortable with your body.
But the historic notion of concealing even at great discomfort to please society still got to me.
If finding a bra is such a difficult and hurtful process for me, should one even be necessary always? Why not embrace my breasts wholesomely just like girls who are 34 A or B?
Why are women so concerned if our bras don't sit neatly underneath a t-shirt or God forbid our nipples escape? Does it actually affect society? It doesn't affect anyone in particular. It just affects the system that supports idealistic appearances that are deemed to be acceptable.
I made a promise to myself to try to go braless for least strenuous activities that wouldn't have too much movement in the chest area, after all, I do live in a place where women parade the beach topless. I managed to do a few errands like cycling to the supermarket and post office and although it was relaxing, liberating and physically comfortable, I did feel a weird sense of shame.
Nevertheless, I wasn't catcalled, though deep down inside that was the reaction I sort of expected, sort of dreaded. And this is where the problem lies. We are conditioned by a patriarchal society that finds it difficult to deal with femininity even in the most innocent of ways. Hence there is the expectation that our body parts will be seen as assets up for grabs or insults once they are not packaged correctly
While not wearing a bra is liberating and comforting that doesn't mean I am anti-bra. For me, it's about having the choice to be comfortable, without guilt-tripping on the decency currency. It's also about society at large understanding this.
www.online-runway.com
https://instagram.com/theonlinerunway
Around the Web