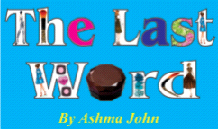 I always find myself being unreasonably nervous during introductions. Not because I don't like socializing, but rather because I fear judgement based on my likes, interests and passions.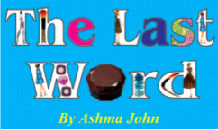 People are often puzzled by the fact that I am fascinated by dancehall star Spice and the style of Princess Diana equally. Perhaps, it is because the concentration of people that I meet are now more or less from the same field as my husband (he works in renewable energy). While not a generalization, most tend to have this ideology of radical green living and the enhancement of sustainability in every sense. Meaning, every action should be for the well-being of society and never for personal indulgence.
For example, mentioning that I really enjoy browsing memes for relaxation would automatically draw the criticism that I would be better off watching a documentary on a topic of interest that could later build my community in some way. Such attitudes are likely to develop if you work industry that strives to make the planet better. By default, it forces you to constantly examine your actions.
Even without them saying anything, I can read in their facial expressions curiosity as to what my husband and I may have in common; more so because the nature of the industries we are interested in respectively are opposed to each other. Sometimes the fact that I am a teacher as well, gets purposely projected as my main career, because I, too, question the purpose of my interest in fashion.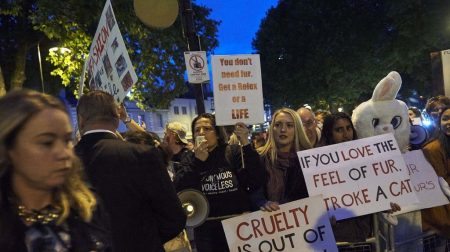 While I can settle on the industry's shortcomings, it is important to remember that fashion is a medium in which we all take part, however utilitarian it might it may be for us.
As I caught up with the happenings of London Fashion Week earlier this week, one of the main highlights wasn't the fashion but rather the protests staged by activists outside of Burberry, Gareth Pugh and the British Fashion Council. This was the first time that individual shows were a target and attendees even had to face being spat on. It was almost like a scene in Sex and The City where Samantha had fake blood thrown on her lily-white fur coat.
It is key to bear in mind that this phase of the fashion cycle focuses mainly on Spring/ Summer collections for 2018 and not Fall/Winter collections which are held earlier on in the year. I tried to imagine why the protests went above and beyond to the point of physically affecting show-goers. Spitting just seemed a bit extreme. I began to think that it might not be about the fur, but rather about the excess of fashion and all it has come to; the strain it puts on the environment and obnoxious way it differentiates across the social classes.
The celebration of fashion week came just after the UK was slow in response to British Overseas Territories in the wake of the Hurricane Irma that wreaked havoc in the Caribbean. Maybe for some activists, being on the picket line highlighted the frivolity of it all and like my husband's associates, questioned its sustainable value not only from a green perspective but also from a social one. Is it all necessary? Truly with all the devastation that is taking place the whole issue of lavish indulgence feels dirty.
Of course, the counter arguments would arise: like why protest fur when you still eat chicken and rabbit meat? Why try to silence an art form because certain aspects of it have become over commercialized? Why can't the rich enjoy life without feeling guilty?
Perhaps the protest should have examined its main aim and work through its real motivators since PETA, concludes that "most designers don't work with fur, and certainly the majority of consumers don't wear it," in addition to concluding that "Animals suffer all year round, and although we take into consideration seasons and trends, it's important to remind people year-round that wearing the skin of tormented animals should never be in fashion. Often, we stage demos around official fashion week venues to raise awareness of issues in which we can all make a difference."
In addition to luxury retailers like Net-a-Porter and Selfridges, brands like Armani, Calvin Klein and Tommy Hilfiger have all chosen to promote their brands and collection without the use of any fur. It really makes you question if it's really about the fur or the heightened inequality visibility and class divisions that fashion promotes.
www.online-runway.com
http://instagram.com/theonlinerunway
Around the Web