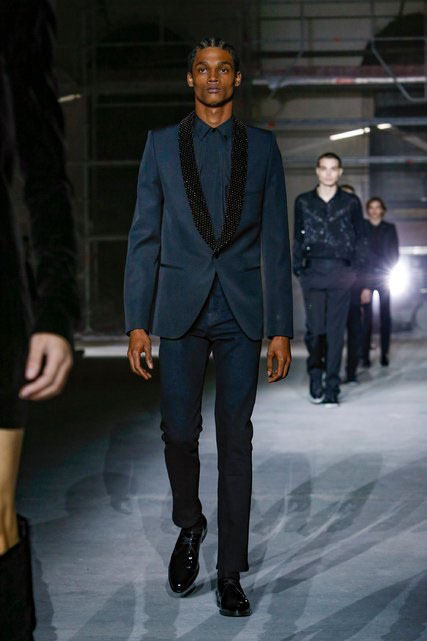 During my extremely short-lived tenure as a model for Donna Ramsammy-James when I lived in Guyana, I was always hesitant of highlighting it as something that I did. Not because I was ever ill-treated during my time there, on the contrary, she is the only designer I have come across who treated local models with the greatest amount of dignity and respect. At almost all rehearsals we had meals and transportation was prearranged for us, a rarity in today's profit-centred industry. My hesitation to discuss it mostly stemmed from the stigma attached to modelling locally.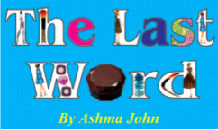 It was one which mirrored and still mirrors an image of a low-paid girl, who has no set goals in life, mostly because she chooses to 'work' in an industry where structure and profits are imaginary. Nonetheless, Caribbean models consistently gain global attention, often outnumbering seasoned local designers and stylists. While Jamaica has been legendary over the past two last decades for exporting striking beauties unswervingly, Trinidad and Tobago has also successfully marked its spot with new star model Naomi Chin-Wing who recently walked the runway for Saint Laurent, Rochas and Alexander Mc Queen in their shows at Paris Fashion Week. Not bad for a 17-yearold first timer with no actual international experience. 
Given the current digital age that we live in, this is a huge accomplishment for a small-town island girl. Mainly because the top prestigious houses that were mentioned previously usually tend to focus on casting girls who not only have a beautiful face and body but also a beautifully large social media following. Naimo offers a mere 1,340 followers on her Instagram, a far cry from the millions that girls like Bella Hadid and Kendell Jenner pull.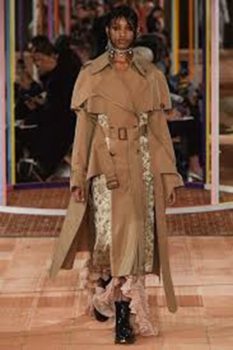 As a result, this is why the whole supermodel era has been renamed and dubbed the Insta girl era. It moved from beauty features and catwalk charisma to statistics and influence. So how is it that Saint International, the popular Jamaican Modelling Agency manages to pull off such a feat?
Well aside for aligning and selecting girls that meet the typical determining factors like being tall and thin with high cheekbones, diversity too seems to be a key determining factor in the new wave that is helping Caribbean models to hit stardom.
According to senior casting director James Scully, five years ago, the world wasn't even open to enough to racial diversity to consider the thought. Now the whole Caribbean is becoming a new space for people to be scouting that wouldn't have existed without this new wave of diversity. Caribbean models represent a new era of undiscovered gold. Given that models sell themselves to their brands and their fan base, they serve as a refresher, whether it be through their independent style, accent or even exotic culinary delights from their Instagram feed.
It is a completely different normal from what the industry has been seeing and while it may be unfortunate that diversity had to be seen as a trend as opposed to a mandatory requirement for casting calls for certain models to considered.
It is an opportunity that shouldn't go unnoticed. Their stories represent a shift in the Caribbean modelling culture, not to mention a chance to earn an income they can only dream of if wanting to do the same thing in their home countries. From how models are scouted in the Caribbean to their personal stories, each case is a reminder to always dream big.
For example, Tevin Steele from Port Antonio Jamaica was interrupted at his day job which happened to selling coconuts for a living when he was told of his potential. Now he walks the runway for Saint Laurent and is miles away from his cutlass and coconut stand.
Perhaps this may be the ideal time for local models to capitalize on a career they once thought was just another unimaginable dream that couldn't come through
Around the Web