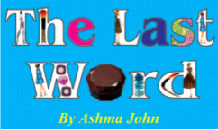 As news outlets became embroiled during the course of last week with the revelations of American film producer and co-founder of Miramax Harvey Weinstein's sexual assault and rape accusations, the hashtag #metoo surfaced on Facebook and Twitter with women around the world sharing their own individual stories of sexual assault and harassment.
As I read through the harrowing experiences of women on my Facebook timeline along with those slipped into several news articles by prominent figures, I reflected on my own experiences and tried to categorize and count the times I would have been harassed sexually or verbally by a man. There were many. It was and still is very embarrassing for me to say that during my early teenage years, much of what I experienced and witnessed as it relates to sexual harassment were the unfortunate and displeasing events that women and girls had to put up with and grow through because, well, we are women. This is the nice way of saying that we were seen as second-class beings, acknowledged but never equal. I was made to feel that though I was engaging in a modest lifestyle and my per norm behaviour, like listening to Spice, I always had to guard my behaviour, ensure it wasn't offensive or that it was coded in such a way that I didn't attract attention. I wasn't treated equally to my male siblings and little by little the subjection felt normal. What a tainted way to be raised. This is the reality for many, its primarily why Weinstein and those of his ilk thrive with their predatory attitudes.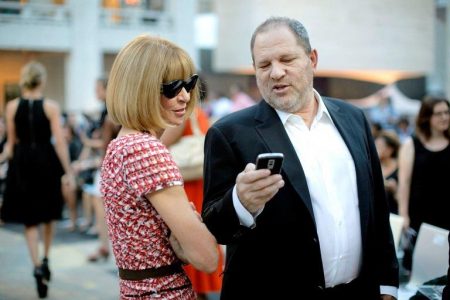 Weinstein who shares a close relationship with the fashion industry that spans over a decade has learned over time of the power that could be wielded by marrying fashion to film and celebrity influence. He is husband to Georgina Chapman, the designer and co-founder of luxury house Marchesa which is known for its fairy-tale, red carpet gowns. The brand's visibility rose as the stars of the movies Weinstein produced were dressed in Marchesa for award ceremonies, film festivals and other public appearances. Apart from that, Weinstein also introduced Project Runway in addition to petitioning for the restoration of the Charles James brand, the same year it was featured at the Costume Institute of the Metropolitan Museum of Art.
I can't think of anyone from any other industry outside of fashion who has had so much influence. This is why the industry's turtleback response from its stakeholders has been disturbing. In addition, the responses that were actually received all tried to ensure they painted a clear picture of their good individual relationships, as opposed to solely denouncing the behaviour. In fact, designer Donna Karan even went as far as to defending Weinstein and suggesting that his victims may have been asking for it.
Weinstein aside, fashion is notorious for its sexual harassment throughout history and its poor treatment of models. We must ask ourselves if the reaction really is alarming. It has become a norm and we struggle to see it for what it truly is once we aren't directly affected. The behaviour is almost mafia like; everyone is politically correct with their statements to protect their relationships and so-called integrity, following standard boycott protocol. Will this grotesque behaviour towards women ever cease? If the arts and its representatives can't be voice for the voiceless, should we even consider them artists? It is  one thing to be tainted by a certain upbringing but it's disturbing to be ok with it when so many people are being affected and you clearly know right from wrong.
Around the Web