Children are the latest fashion accessory for millennial parents. A bit of lurking on Instagram's explore page is bound to turn up the pages of popular accounts like Landon Lee's or Asahd Khaled's (son of DJ Khaled), in which you will see them in the latest children's wear. As far as optics go, no one would disagree with the fact that they are adorable.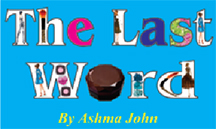 I know I have spent a great deal of time in baby stores admiring trends with no rhyme or reason, just daydreaming. Its compelling; we want to create miniature versions of ourselves or the versions we wish we were as children and given the fact that we live in a world where social media is continuously influencing the way we want people to see us, it is more than likely that parents would choose to document a visually appealing lifestyle through their children.
Therefore, they prop up the children's wear market, by carefully curating the perfect visuals to offset a seemingly fuss-free switch to parenthood while keeping friends and family updated and maintaining the image of old self. I mean why else would you clad a baby who can barely walk in a Burberry onesie that he or she will most likely grow out of after in a few wears? It's hardly ever to prove loyalty to a particular brand but rather for personal self-indulgence because naturally we view our children as extensions of ourselves.
According to Su from Hypekids, "You don't want to lose who you are just because you have a child, we use our kids as an outlet to express our own creativity and as a reflection of ourselves."  Su claims that her son's teacher never says he's the smartest kid, but she will always say he's the most stylish, "I'm sort-of proud that he's the coolest kid."
However, shallow it may seem, it's a market need that brands are taking advantage of and embracing. Whether it is by creating limited edition pieces or brand-infused learning materials like ABC's for Little G's by David Park. It is an outlet that allows trendy parents to reinvent themselves.
According to Jeremy Scott, creative director of Moschino, "Young parents with kids don't want to sacrifice their own aesthetic choices for the sake of dressing their children, they want them to look cool, like an extension of themselves."
Choosing to deck your child out in decadent luxurious items, can perhaps be seen an investment, like giving a leather bag to a lawyer but given that children grow quickly there is not much time for them to appreciate the pieces. What it does though is showcase the supposed superiority of the parents.
The children's wear market, according to Euromonitor, is worth $1.4 billion and is set to grow by 8% by 2021. Apart from social media influencing parents to procure more, its steady growth is primarily because children's wear is a constant market. As opposed to menswear and womenswear where clothing is purchased strategically, children's wear is purchased unavoidably because of persistent growth. Constant demand and higher turnover makes it a much more viable niche to tap into if you are a designer, it's no wonder the big labels like Gucci and Sophia Webster are taking advantage it. The enthusiasm for sharing the best of your children with the internet is vast, everyone wants personal praise and it is natural to want to indulge in the luxuries of life and give your child the best but where do we draw the line when it comes to teaching them value at an early age? Cladding a child with the Givenchy splashed across his or her chest is bound to offset a conversation about class differences at some point or the other.
Instagram is a wonderful app that I really appreciate but sometimes it fuels a lot of what destroys us as people. The immediacy of sharing sometimes pressures us to overshare for all the wrong reasons.
http://instagram.com/theonlinerunway
Around the Web