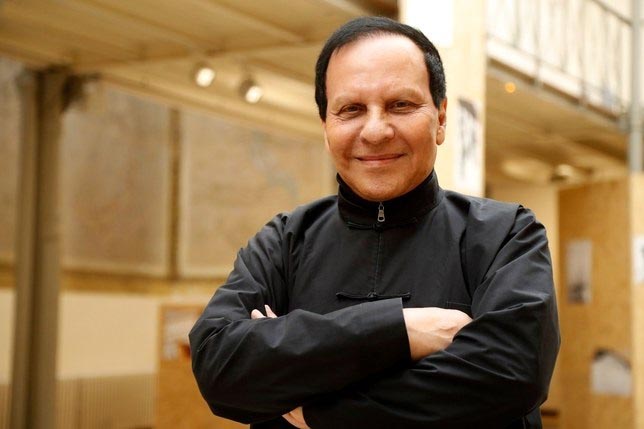 In an industry like fashion that is filled with so much clutter and pompous noise, sometimes it takes death to single out those who have made impactful influence and strides. Personal tributes allow people to take us back in time before we had access to so much content and material to allow us to appreciate the evolution of what we enjoy today without much thought.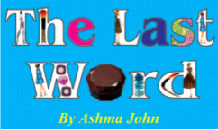 This week, as we learned of Azzedine Alaia's death – the Paris-based Tunisian designer who was also referred to as the 'King of Cling' – I reflected briefly on an orange, form-fitting bandage dress I purchased years ago from online store House of CB.
Known for his snug, body-enhancing aesthetic, Alaia introduced his first ready-to-wear collection in 1980, just eight years before I was born. Subtle when it came to publicity, he was the complete opposite to what is prevalent among today's designers, who are always clamouring for attention and praise. He rebelled against the industry's demanding notion of exhausting designers to turn out collections numerous times a year and often, it was the industry and by extension the consumer who were forced into respecting the process of craft. This is perhaps one of the reasons he was a favourite among the likes of Michelle Obama, Lady Gaga, Greta Garbo and Rihanna. The clothes indeed stood the test of time, wear and beauty. He gave himself time to create the timeless.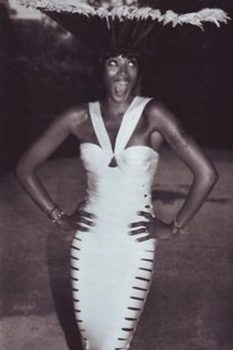 James Scully, a former buyer for Barbara Weiser of the boutique Chariviari and now a seasoned casting agent said in a tribute to Alaia: "Azzedine defined the 80s with studded gauntlets, berets, bandage dresses, sculpted leather suits and zippered denim [and] was also the go-to wardrobe for every model, but from 90-92 was a zenith. The cheetah, tattoo, butterfly prints and his collaboration with the 'KMart of Paris' TATI, [was] predicted by the Parisian press to be the end of his career. At the same time, it was announced to every client that he would permanently show and deliver off-calendar. I can't tell you how many times everyone trekked to Paris to be told to go home it's not ready. We'll call you when it's time, only to go back and to be sent home again. It didn't matter. Women were in thrall, those collections sent them into a frenzy. They would buy it whenever it arrived, usually late and not always in the same season. The thing I will always remember was the transformative power of his clothes. If your body was flawed his clothes made you flawless. If you were flawless, you became other worldly. Though the clothes were sexy and powerful they were NEVER vulgar. I remember every time one of our more 'flashy' customers would try on his clothes they would pull back their hair, remove their piles of jewelry, and hide their coloured nails in the fitting room mirrors because even they understood that what the true beauty his clothes did for them should speak for itself. You needed nothing else. Every woman who wore Azzedine felt so singular in her beauty and confidence and my favourite thing to hear, and every customer would say it, was 'nobody looks the way in Alaia that I do'. Azzedine is irreplaceable his work cannot and should never be copied again."
Alaia created with the woman in mind and didn't feed off of her insecurities by producing recycled elements of fashion. He made her become friends with her body without ever over sexualizing it and at the same time didn't exhaust this advantage by producing more to make her frustrated enough to over consume. Often copied by the likes of House of CB, Herve Leger and Roberto Cavalli, his shy personality kept him from thoroughly connecting with the millennial customer. Not to mention the staggering price difference between Alaia and his rivals.
Alaia represented a special time in fashion. He represented what true creativity and integrity looked like in an industry that has lost itself to profit. So the next time you slip into a bandage dress or a jersey bodycon dress, remember Alaia – he made it all possible without most of us even knowing.
Around the Web