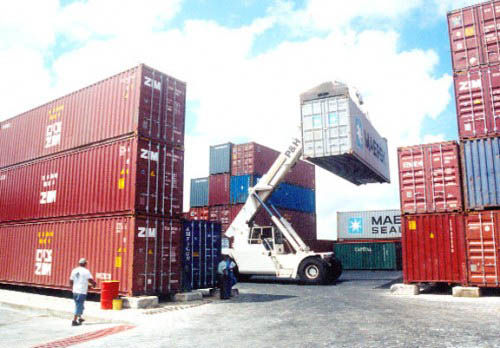 The Government Analyst Food & Drugs Department will be significantly stepping up its efforts to ensure that Guyanese benefit from an enhanced food safety regime in 2018 and beyond, in keeping with the global shift by countries the world over towards raising food safety standards.
"Globally, we have moved to a stage where food safety standards is a barometer that is used to measure the development levels of countries. It is a reality that Guyana cannot ignore," GAFDD Director Marlan Cole told the Stabroek Business.
Contextually, the Department highlights three key areas of focus to which it will be paying attention this year, namely, the rigid enforcement of the requirement of Health or Free Sale Certificates for foods being imported, a cessation of facilitation by the GAFDD of requests for waivers on the submission of documents pertaining to the importation of foods mandatory requirement of adequate storage facilities by food importers. 
"High on our list of priorities is significantly tightening up on those measures designed to restrict if not remove altogether the challenge of possibly harmful foods of questionable origin being imported into Guyana and placed on the market," Cole said, even as his Department issued fresh notification regarding the need for importers to comply strictly with import regulations.
In 2017 the GAFDD was faced with several cases of attempts to import items of food into Guyana in the absence of the requisite documents. In his December 27th, 2017 statement Cole issued a reminder to all food importers that Customs entry documents should be
accompanied by "the original Health or Free Sale Certificate" issued by the regulatory authority of the Country of Origin" as prescribed in cap. 32(2) of the Food and Drugs Act. The Act stipulates that articles of food being imported into Guyana must, in the first instance, conform to the laws of the country in which it was manufactured or produced. The law also prescribes that the import should be accompanied by a certificate attesting to the fact that that the article does not contravene any known requirement of the law of that country.
According to Cole, Guyana, over the years, has had to cope increasingly, with the challenge of trying to keep out unauthorized imports since the practice has been unfolding against the backdrop of an expansion of trade in counterfeit goods. "These things are out there and there is money to be made from dealing in unauthorized, uncertified imports. Guyana, frankly, like so many other countries, has been affected by the scourge of unauthorized and in many instances, harmful; foods. There is every reason for us to step up our game," Cole said.
The GAFDD Director told Stabroek Business that Guyana needed to take its food safety cue not just from domestic public health concerns but also from the negatives that can be derived from being stigmatized by the international community. "The various health-related international organizations are increasingly zeroing in on unsafe foods and their consequences. We in Guyana have little choice but to raise the level of our vigilance," Cole said.
A 2017 World Health Organization (WHO) global food safety update seen by the Stabroek Business estimates that around 600 million people the world over fall ill on account of consuming unsafe foods and 420 000 die every year. According to the report children under 5 years of age carry 40% of the foodborne disease burden, with 125 000 deaths every year.
Asserting that Guyana cannot afford to ignore statistics that point to "those levels of illness and mortality" Cole said that the Department was particularly concerned over evidence that infant foods including infant formulas are amongst the foods "of questionable origin" that find their way to Guyana from time to time. "We have been working hard to try to ensure that preparations that have to be fed to infants do not slip through our net," the GAFDD Director told this newspaper.
Cole, meanwhile, told Stabroek Business that during last year "the Department had been inundated with requests for waivers by importers," a practice which he said was "a clear violation of the Food & Drugs Act. And as part of its widening safety net Cole said that this year requests for waivers will not be facilitated" by the GAFDD and that imported foods will only be released for sale on the local market on condition that their customs entries "are accompanied with the relevant documents."
The December 27 GAFDD release      calls on importers to ensure that "suitable and approved (licensed) storage facilities are available for the safe and protective storage of food items to be bought by consumers."
Comments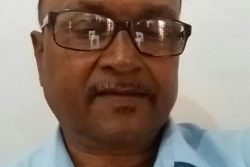 Essequibo, says Deleep Singh, who has been President of the regional Chamber of Commerce since 2016, has adjusted reasonably quickly to its rice industry's loss of Venezuela's PetroCaribe market.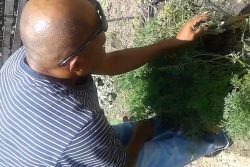 With locally grown potatoes and onions already having made a modest breakthrough on the local market the Ministry of Agriculture's National Agricultural and Extension Institute (NAREI) believes that carrots could be on the threshold of a similar breakthrough.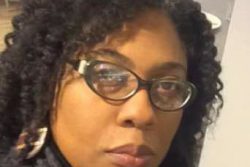 By Karen Abrams, MBA Co-Founder, STEMGuyana Ima Christian, Stanford UniversityCo-Founder, STEMGuyana Building and maintaining the capacity to innovate in public and private institutions in wealthier countries is hard work.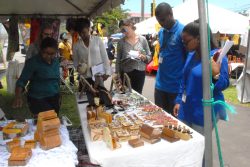 If there are still unmistakable indications that the socio-cultural cohesion that we continually seek continues to elude us, it is not for the want of pressing street fairs and cultural events into service in the hope that these might make some kind of contribution, however modest, to that elusive goal.