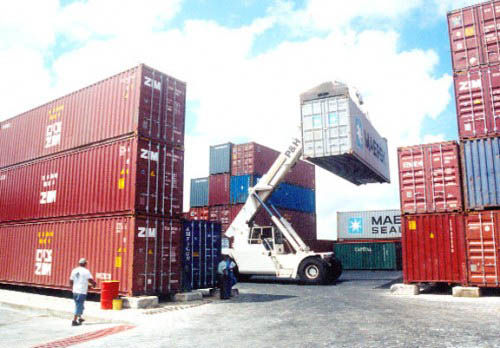 The Government Analyst Food & Drugs Department will be significantly stepping up its efforts to ensure that Guyanese benefit from an enhanced food safety regime in 2018 and beyond, in keeping with the global shift by countries the world over towards raising food safety standards.
"Globally, we have moved to a stage where food safety standards is a barometer that is used to measure the development levels of countries. It is a reality that Guyana cannot ignore," GAFDD Director Marlan Cole told the Stabroek Business.
Contextually, the Department highlights three key areas of focus to which it will be paying attention this year, namely, the rigid enforcement of the requirement of Health or Free Sale Certificates for foods being imported, a cessation of facilitation by the GAFDD of requests for waivers on the submission of documents pertaining to the importation of foods mandatory requirement of adequate storage facilities by food importers. ….
To continue reading this article
Comments

A scheduled visit here by a Brazilian trade and investment delegation originally due to take place this month as a follow-up to one to Brazil by a team of Guyanese state officials last May has been postponed until mid-February, Stabroek Business has been informed.

Roraima Airways Chief Executive Officer Captain Gerry Gouveia says that the "legitimate concern" over the recent delay in returning home experienced by a number of Cubans on account of mechanical defects to the Air Aruba aircraft should not be allowed to overshadow the significance of the service to promoting "friendships and business ties" between Cuba and Guyana.   

Work towards the creation of a Secured Transaction Regime in Guyana is being accelerated through a collaborative arrangement between the Government of Guyana and the Inter-American Development Bank.

A letter written to the Managing Director of the majority Russian-owned    Bauxite Company of Guyana Inc.
Information released by the Small Business Bureau (SBB) last week indicates that during last year the agency facilitated a total of fifty loans to clients   valued at $269.7 million and up to November 30, 49 of those loans valued at $221.8 million were disbursed.