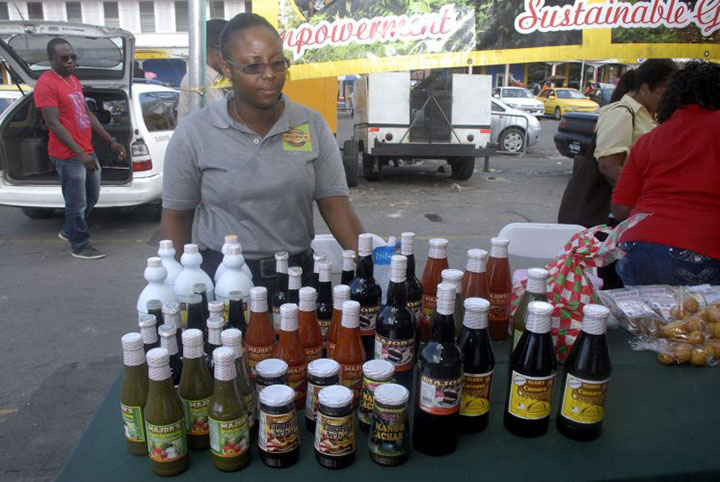 The provision of the Small Business Act of 2004 allowing for the allocation of 20% of government contracts to small businesses will be fully implemented by the end of the first quarter of 2017 though a pilot initiative designed to test the initiative will be rolled out by month end, Chief Executive Officer of the Small Business Bureau, Dr. Lowell Porter has told Stabroek Business.
The announcement of the 20% provision of contracts for small business, passed into law under the Small Business Act since 2004 is likely to be widely welcomed by local small and medium-scale providers and is expected to open up both contract opportunities and employment for family businesses. But Porter said that a key element in the system will have to do with the monitoring of the entities contracted to provide goods and services to state agencies with a view to ensuring that they are adequately equipped to do so. Just days ago Minister of Business Dominic Gaskin disclosed that small business operators seeking to secure government contracts will be able to secure relevant training through the Small Business Bureau (SBB).
However, in addressing the 20% allocation, the Small Business Act speaks only to "goods and services," a circumstance which, for the moment at least, excludes building contractors comprising a significant number of small businesses in Guyana. A SBB source told this newspaper however that the exclusion is likely to be temporary since an initiative to have the Act amended in the National Assembly is "on the cards. The source told Stabroek Business that the exclusion notwithstanding, the Bureau was, nonetheless, encouraging small contractors to register to be part of its data base. ….
To continue reading this article
Comments

A scheduled visit here by a Brazilian trade and investment delegation originally due to take place this month as a follow-up to one to Brazil by a team of Guyanese state officials last May has been postponed until mid-February, Stabroek Business has been informed.

Roraima Airways Chief Executive Officer Captain Gerry Gouveia says that the "legitimate concern" over the recent delay in returning home experienced by a number of Cubans on account of mechanical defects to the Air Aruba aircraft should not be allowed to overshadow the significance of the service to promoting "friendships and business ties" between Cuba and Guyana.   

Work towards the creation of a Secured Transaction Regime in Guyana is being accelerated through a collaborative arrangement between the Government of Guyana and the Inter-American Development Bank.

A letter written to the Managing Director of the majority Russian-owned    Bauxite Company of Guyana Inc.
Information released by the Small Business Bureau (SBB) last week indicates that during last year the agency facilitated a total of fifty loans to clients   valued at $269.7 million and up to November 30, 49 of those loans valued at $221.8 million were disbursed.