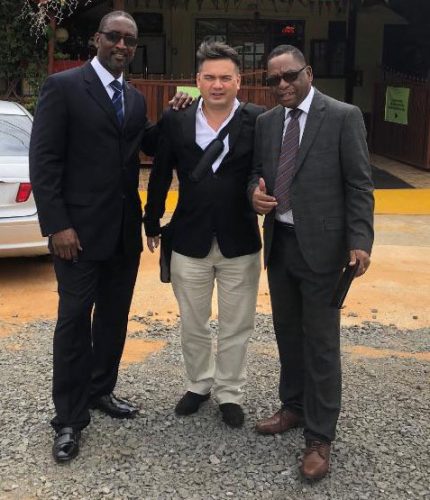 A United Kingdom-based company, Focus Link Ltd is currently engaging the Ministry of Natural Resources in discussions aimed at the realization of "an enduring solution" to the multi-faceted compliance and regulation challenges plaguing the gold-mining sector.
Stabroek Business understands that in recent days a three-member Focus Link team has been engaging Natural Resources Minister Raphael Trotman in discussions that could lead to the installation of a hi-tech system that will shore up the integrity of the sector's regulatory regime.
What is being termed a Content Management System (CMS), AXIS Guyana, as the project is titled, is being spearheaded by a lead project team comprising Guyanese-born, London-based Accountants Colin Bascom and Charles Beresford and Information Technology Specialist John Venpin, Founder and Managing Director of the UK-based web development company Marylebone Design…..
To continue reading this article
Comments

Prospects for the immediate-term fortunes of local rum manufacturers Demerara Distillers Ltd, in the light of what the company sees as a backing away from global free trade is likely to be one of the critical areas of interest, going forward, company Chairman Komal Samaroo says in the recently released 2017 annual report.

"While the front-loading of contracts and the securing of large contracts might be politically popular it might prove to be economically disastrous, University of Guyana Business Professor Leyland Lucas has said in an article that seeks, in part, to respond to the popular argument touting the virtue of so-called front-loading, that is, the drawing down of significant cash amounts of as yet unearned income from the oil and gas industry.

Against the backdrop of protracted public and private sector prevarication over the taking of steps to cater for the United States' Food Safety Modernization Act (FSMA), a US diplomat here has dropped a broad hint that unless local companies whose ambitions extend to securing traction in the US market get their houses in order, they are likely to find themselves out in the cold.
By Leyland M. Lucas In the late 1990s, Guyana signed an Oil and Gas exploration agreement with Exxon's subsidiary, EEPGL.

Hanoman Ramsaroop is a farmer 'to the bone.' On Fridays he makes his way to the Anna Regina Market to sell the vegetables cultivated on his farm situated off the Capoey access road.