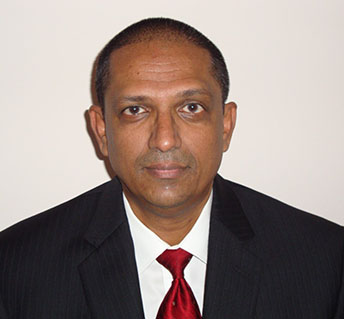 Aiming to position the manufacturing sector to significantly increase its market share locally, regionally and internationally, the Guyana Manufacturing and Services Association (GMSA) this week disclosed plans to stage a follow-up to last October's UNCAPPED event aimed, this time at bringing local manufacturers and wholesale and retail customers together in what is being seen as an important test of both product quality and consumer demand.
Vice President of the GMSA Ramsay Ali who returns as Coordinator for the second UNCAPPED event told Stabroek Business in an interview earlier this week that the Sunday April 29th UNCAPPED Marketplace event which is intended to be a "logical follow-up to last year's UNCAPPED Exhibition will be staged on the tarmac of the Providence National Stadium and that the organizers will be pushing to have at least fifty manufacturers at the event ready to offer their products to local consumers. Ali told Stabroek Business that the organizers are aiming to have UNCAPPED Marketplace service as an "important testing ground" for locally manufactured food products and a possible breakthrough opportunity for manufacturers.
Questions had been raised about the benefits that flowed from the UNCAPPED Exhibition in October and it is still unclear what the organisers and exhibitors gained from it…..
To continue reading this article
Comments

After we had spoken with Visiting Professor at the University of Guyana's School of Enterprise, Business and Innovation (SEBI), Professor Leyland Lucas, and his support staff early last week, we headed across to the new facility created to house the School.

While most types of fruit produced in the Caribbean have traditionally been considered to be largely of niche market value, reports emanating from JAMPRO (Trade and Investment, Jamaica) the state-run agency set up to promote business opportunities in export and investment, point to a drift of some fruit onto the mainstream market.
Heeralall Sukdeo, owner of Sukdeo and Sons Fishing Enterprise, says that local companies have suffered significant losses since they can no longer export catfish to the United States of America and he predicts even more severe ramifications if measures are not put in place to address the ban.

Cheryl Williams might easily be mistaken for a sprightly but retiring grandmother focused on simply enjoying this phase of her life though once you hear her story you quickly understand that nothing could be further from the truth.

General Secretary of the Guyana Trades Union Congress (GTUC) Lincoln Lewis on Tuesday told the Stabroek Business that he fails to see how the Government of Guyana could continue to neglect to pronounce on "the excesses of the Russian  management of the partially  state-owned Bauxite Company of Guyana Inc.