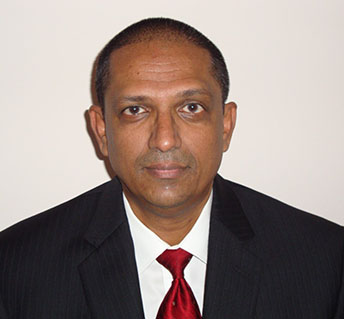 Aiming to position the manufacturing sector to significantly increase its market share locally, regionally and internationally, the Guyana Manufacturing and Services Association (GMSA) this week disclosed plans to stage a follow-up to last October's UNCAPPED event aimed, this time at bringing local manufacturers and wholesale and retail customers together in what is being seen as an important test of both product quality and consumer demand.
Vice President of the GMSA Ramsay Ali who returns as Coordinator for the second UNCAPPED event told Stabroek Business in an interview earlier this week that the Sunday April 29th UNCAPPED Marketplace event which is intended to be a "logical follow-up to last year's UNCAPPED Exhibition will be staged on the tarmac of the Providence National Stadium and that the organizers will be pushing to have at least fifty manufacturers at the event ready to offer their products to local consumers. Ali told Stabroek Business that the organizers are aiming to have UNCAPPED Marketplace service as an "important testing ground" for locally manufactured food products and a possible breakthrough opportunity for manufacturers.
Questions had been raised about the benefits that flowed from the UNCAPPED Exhibition in October and it is still unclear what the organisers and exhibitors gained from it.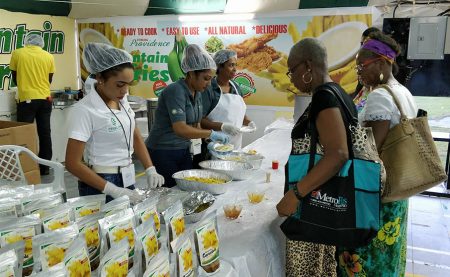 Seeking, Ali says to maximize manufacturer participation the organisers have decided that no fees will be charged for participants. Admission for visitors to the event will also be free, through tickets to be distributed by the organizers.
As was the case with last October's UNCAPPED Exhibition event next month's UNCAPPED Marketing presentation will also be staged through public/private sector cooperation and will be launched later this month by Minister of Business Dominic Gaskin. Ali told Stabroek Business that this time around planning will be centred around "tighter organization and execution" that will focus on using both the traditional media as well as the popular social media outlets to "bring out both manufacturers and members of the public. He said that the effective execution of UNCAPPED Marketplace is likely to be enhanced on account of the GMSA's success in securing "a major private sector sponsor" the name of which will be announced shortly.
Targeting 2018 as a hoped-for takeoff year for the manufacturing sector, Ali told Stabroek Business that the GMSA will be seeking to support that objective by staging four UNCAPPED events during the year aimed at incrementally upgrading the organization's support for local manufacturers. Part of the objective of these exercises is to help build capacity in the local agro-processing sector ahead of next September's National Trade and Investment Exhibition. Stabroek Business understands that the local organizers of the event are aiming to attract the participation of 300 buyers from Latin America and the Caribbean.
"In a very real sense this event is a challenge for us and we need to gear ourselves for it," Ali told Stabroek Business, adding that when account is taken of likely volumes, market acceptance for local agro-produce on Latin American markets, particularly, could mean "a major breakthrough" for local manufacturers who can guarantee supplies.
Meanwhile, Ali told Stabroek Business that the next round of the ongoing High Level Round Table between Government and the GMSA, involving at ministers of government and high-level GMSA officials is expected to resume within a month at which time the local agro – processing sector will be up for discussion. He disclosed that high on the GMSA's agenda when the talks get underway will be the mounting of an aggressive lobby aimed at securing government's support for the acquisition of an Agro Processing Plant that will both enhance the efficiency of local agro-processing operations as well as increase volumes of agro produce and enhance their readiness for both local and external markets.
Around the Web