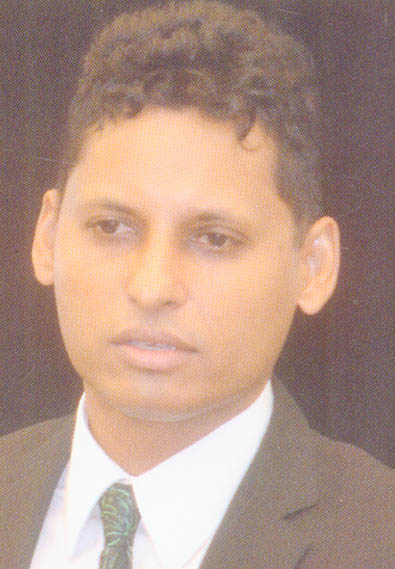 The continuity of the UncappeD initiative, described by Guyana Manufacturing & Services Association (GMSA) President Shyam Nokta  as the Association's "signature" agro processors initiative has won the backing of ExxonMobil.
Nokta made this disclosure in an address to the business support organization's Annual General Meeting at the Pegasus Hotel on Wednesday.
The GMSA, in collaboration with the Ministry of Business, had launched its agro processors expo  at the Sophia Exhibition Site last October though an assessment of the outcomes had concluded that, among other things, more resources were necessary to bring more agro processors on board as well as to grow public participation.
Stabroek Business had learnt some time ago through a senior GMSA official that the Association was engaging the giant oil company, integrally involved with the recovery of oil and gas here beginning in 2020, as a possible partner. Three weeks ago the official had told Stabroek Business that whilst discussions with ExxonMobil were expected to lead to the entity coming on board those discussions were yet to arrive at a point where it felt ideally positioned to make a public disclosure.
On Wednesday, however, during his feature presentation at the Association's AGM, Nokta disclosed that exchanges with the oil company had resulted in its agreement to support the UncappeD initiative "in a big way." And while Nokta did not enter into the details of either the nature or the extent of ExxonMobil's involvement in the UncappeD events scheduled for this year, Stabroek Business understands that the oil company may have decided to pour generous resources into ensuring levels of participation from both agro-producers and vendors from the scheduled follow-up event at the Providence Stadium.
In his address at Wednesday's AGM Nokta had announced that last October's Sophia event which showcased agro produce and craft from across the country for three days had attracted sixty exhibitors and "over 4,000 visitors." Going forward, the UncappeD initiative will continue to focus on "awareness raising and networking," among other things, and Stabroek Business has been reliably informed that ExxonMobil's inputs will better position the organizers to allocate resources to these priority areas.
Up until now, there have been few public disclosures regarding ExxonMobil's support for local public and/or private sector  initiatives designed to support home-grown projects though a GMSA official told this newspaper earlier this week that "given the nature of its relationship with Guyana it can be expected that such approaches will be made by local entities and that, selectively, agreements will be reached. From the standpoint of its image," the official told Stabroek Business, "ExxonMobil would want to be seen to be doing things to contribute to development-related projects in Guyana particularly since the company is likely to be around these parts for some considerable time and it would be worth the company's while for them to be in these parts."
In his address to last Wednesday's AGM Nokta had said that the UncappeD initiative had  "opened up new opportunities for support to the GMSA and the agro processing sub sector both with government and leading private sector organizations."
Around the Web