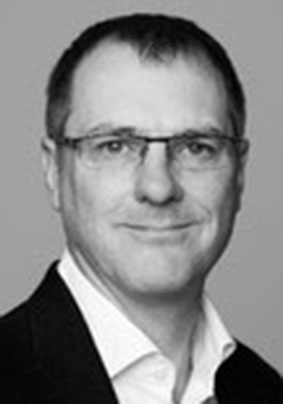 By Paul Randall
I was leaving Guyana a few days ago, when I read a copy of the Guybiz Inc. publication at the airport.  Upon reading the particular Issue 29 I found that most of its main articles had significant resonance with my visit to Guyana. Given that the role of Creditinfo, Guyana has such relevance to the challenges and issues raised in the articles I thought that I would take some time to talk about the work of Creditinfo Guyana and how it is creating a transformative environment in the local financial, business and personal access to credit sectors.
Creditinfo Guyana is the first and, so far, only credit bureau in Guyana. It received its licence in 2013 and commenced operations the following year. Creditinfo is operating in more than twenty four markets globally, primarily in the Nordics (Iceland, Lithuania, Estonia, Latvia and Estonia) and developing credit countries in Caribbean (Jamaica, Barbados, Guyana), Central Asia (Georgia, Ukraine, Kazakhstan, Czechia, Kyrgyzstan), East Africa (Kenya, Tanzania) and West/North Africa (Morocco, 8 countries of WAMU).  Globally we are unique in our ability to develop credit bureaux from scratch, facing the challenges of educating the financial sector, adapting to legal environments and developing financial inclusion for individuals and SME.  Recently the IMF mentioned in Guyana Inc. that they welcomed changes to the credit reporting legislation, something that the Minister of Business also noted as a notable achievement in the article putting the Business industry under the Microscope.   This change to legislation has indeed accelerated the developed of credit reporting which was labouring as the financial sector took time to voluntarily change process.  As a result of the legislation the database of credit agreements is well populated ensuring that lenders have a clear understanding of the existing loan agreements of any individual or business. The overall benefits of this are twofold, reduction of loan loss, and secondly providing individuals and business with a "personal credit collateral".
The universal database of credits enables lenders to reduce their loan loss by avoiding providing loans to loan demanders that are already in difficulty repaying existing credits.  Furthermore, it provides individuals and businesses security against them borrowing in a way that would lead them to a state of over indebtedness and deeper debt problems.  This clarity in the lending environment means that the market has protection against systemic credit problems.  This is certainly good news given the challenges stated by the Central  Bank of Guyana of increasing non-performing loans during 2016.  Banks are already seeing the improvement in portfolios' through the use of credit bureau data What is meant by "personal credit collateral"? This is evidence that the individual or business can demonstrate a long history of repayment, showing a responsible attitude to credit and their credit commitments.  This historic performance is normally shown in the form of a credit score, this is true in Creditinfo Guyana where everyone or business with existing loans will have a credit score called the Creditinfo Predictor.  This score is delivered in the form of a risk grade from A1 to E3, A1 indicating a very high likelihood of repaying outstanding credits and E3 indicating a high likelihood of default. Creditinfo Guyana has recently invested in localizing this score which will be live in July 2018…..
To continue reading this article
Try 1 week of unlimited access for $5. Or our most popular plan for just 27¢ a day.
The ePaper, iOS and Android apps are included.