Amidst reports of complaints from Trinidad and Tobago businessman Derek Chin that the launch of the US$45 million MovieTowne Leisure and Entertainment Complex at Turkeyen has suffered delays on account of various government-erected bureaucratic hurdles,   including delays in the clearance of containers for which duty-free concessions were granted, Chairman of the rival Giftland Group Roy Beepat is again seeking information as to "what concessions and facilities were granted" to MovieTowne.
He wants to know if this included any reduced tariffs on electricity with a view  to determining whether the Trinidad group might have benefitted from concessions not afforded the Giftland Group. 
On Tuesday, Chin voiced his frustration over obstacles which he said had been placed in the way of the expeditious completion of the project including a delay of several weeks to secure an electricity supply service from the Guyana Power and Light Company, (GPL) and having had to bear the multi-million dollar cost of developing an access road and installing streetlights after government had failed to keep its promise to provide those services.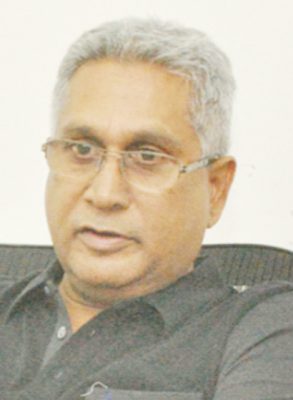 But Stabroek Business has seen communication from the Giftland Group Chairman stating that while government had granted the Pattensen complex concessions for AC units as well as 'materials and equipment" associated with the setting up of the cinemas, those concessions did not extend to "building materials , plumbing, steel frames , equipment or anything else whatsoever.
Asserting that it would be "extremely unfair" for a foreign company "to come to Guyana and compete advantageously with a local one, especially in this economy which is still adjusting to the new economic realities" the Giftland Chairman is calling for "full disclosure and transparency for concessions being granted in Guyana……… before the Government processes these other concessions being requesting by MovieTowne."  With regard to what Beepat said has been several requests for this information he declared that the Giftland Group had been "pushed around" 
On Tuesday Chin said that the investors in the MovieTowne project were aiming at an end of August time frame for the opening of sections of the huge complex including the cinemas and some of the concessions with the remaining facilities to be up and running by year end.
 Observers regard the MovieTowne project as being a natural rival to Giftland given not only their close proximity but the fact that they offer similar if not identical types of services. When the Giftland Mall was opened in July 2015, it was immediately embraced by a wide cross-section of Guyanese given the new dimension that it brought to both shopping and entertainment experiences in Guyana.  
Around the Web