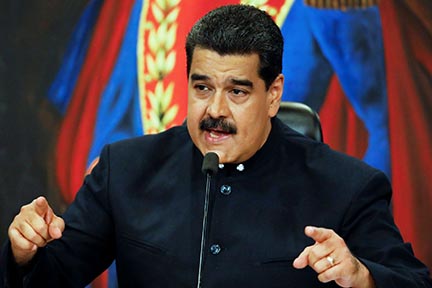 Even as Venezuela's economic circumstances grow more precarious, a trust representing holders of Venezuelan bonds has instituted legal proceedings in a New York federal court demanding payment on more than US$34 million in unpaid debt.
The lawsuit, the country's economic watchers believe, is the first of what is likely to be a long list of such actions by investors who have been unable to secure payments from the beleaguered Venezuelan administration in the face of the country's huge cash crisis made worse by hyperinflation and collapsing oil production.
The recent lawsuit was filed by the Coral Gables firm Casa Express Corp, which says it is acting on behalf of investors which it represents in dollar-denominated bonds issued in 1998 and 2002.
A recent Jamaica Gleaner report says that in 2017 Venezuela stopped paying interest and principal on US$65 billion in bonds issued by the government and state oil company PDVSA though concerns over huge legal fees had meant that creditors had been reluctant to take legal action. The concern, the Gleaner said stemmed primarily from fears that US financial sanctions would continue to bar any new lending to the Maduro administration.
The Gleaner names Texas-based multinational energy corporation ConocoPhillips as being among other US companies that have already moved to seize Venezuelan assets in the United States.
Rattled it seems by the latest legal moves by its creditors, the Maduro administration has reportedly secured the services of the US legal firm Cleary Gottlieb. Their mission, the Gleaner says, is to "explore its options in the face of efforts by individuals to satisfy claims." This in the face of what an official of Caracas Capital an investment bank that delivers financial and consulting services to clients residing in both the United States  and Latin America says is likely to be a further surge of lawsuits by creditors "attempting to get what is left of Venezuela's assets," according to the Gleaner.
Indications are that the Venezuelan authorities have been relatively quiet on what is one of a number of national crises facing the country, the more immediate ones at home being scarcity of essential items, political confrontation and migration to neighbouring countries including Colombia, Ecuador and Guyana.
Around the Web