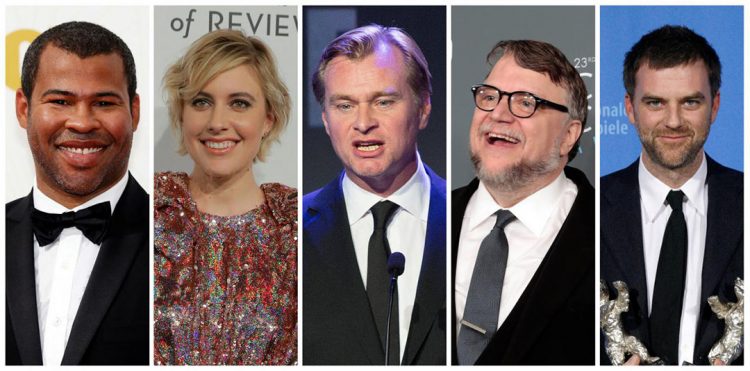 LOS ANGELES,  (Reuters) – Fox Searchlight's fantasy romance "The Shape of Water," about a woman who falls in love with a strange river creature, led the Oscar nominations yesterday in a wide-ranging list that embraced stories about and by women and people of colour.
"The Shape of Water" earned 13 nominations, including the top prize for best picture and for Mexican director Guillermo del Toro. Actors Sally Hawkins, Richard Jenkins and Octavia Spencer also were recognized.
British World War Two drama "Dunkirk," from Warner Bros. , followed with eight nominations, including for director Christopher Nolan.
The Oscars, the highest honors in the industry, will be handed out at a ceremony in Hollywood on March 4, presided over by late night TV host Jimmy Kimmel.
Fox Searchlight's "Three Billboards Outside Ebbing, Missouri," a movie about an angry woman seeking justice for her daughter's murder that has dominated Hollywood's awards season, had seven nods, with Frances McDormand, Woody Harrelson and Sam Rockwell competing in the acting race.
It will contend with gay romance "Call Me By Your Name," British war film "Darkest Hour," racial thriller "Get Out," mother-daughter tale "Lady Bird," twisted romance "Phantom Thread," and press freedom movie "The Post" for the best picture award.
"I've never seen such variety that I can remember. There's something in there for everybody," said Laurie Metcalf, nominated for her supporting role in "Lady Bird."
"It all starts from the writers and writing, and they're all so creative in different ways," she told Reuters
Twentieth Century Fox and its independent film units dominated the studio tally, with 27 nominations.After a year of headlines about sexual misconduct in Hollywood and beyond, and campaigns for female empowerment, women and their stories resonated with the 8,000 voters of the Academy of Motion Picture Arts and Sciences.
Greta Gerwig became only the fifth woman ever to be nominated for a best director Oscar, for "Lady Bird." The movie also won a lead actress nomination for Saoirse Ronan and for supporting actress Metcalf.
After two years of controversy over a largely white line-up, people of color also did well. Mary J. Blige, Octavia Spencer, Denzel Washington and Daniel Kaluuya all got acting nods.
"Get Out," Jordan Peele's modern-day racial satire told in the form of a thriller, won directing and screenplay nominations on top of a coveted best picture nod. Interracial romantic comedy "The Big Sick" won a screenplay nomination.
Meryl Streep extended her lead as the most-nominated actor ever to 21, with her nomination for "The Post," Steven Spielberg's drama about the Washington Post's decision to publish secret papers about the Vietnam War. The film came back into the Oscar race after appearing to lose momentum earlier in the awards season.
Streep said in a statement she was honored by the nomination "for a film I love, a film that stands in defense of press freedom, and inclusion of women's voices in the movement of history."
But there were plenty of first time nominees, including Timothee Chalamet, 22, experiencing a sexual awakening in "Call Me By Your Name," Margot Robbie and Allison Janney for ice-skating movie "I, Tonya," and veteran British actress Lesley Manville for "Phantom Thread."
Comments

LOS ANGELES,  (Variety.com) – Disney-Marvel's "Black Panther" is heading for a super-heroic $218 million debut over the four-day President's Day weekend at 4,020 North American locations, estimates showed Sunday.
LONDON,  (Reuters) – Dark comedy "Three Billboards Outside Ebbing, Missouri" was the biggest winner at the BAFTA Film Awards, held in London on Sunday, an event which saw the campaign for women's rights in the entertainment industry take centre stage.

LOS ANGELES, (Reuters) – Some film critics are calling it the best Marvel movie so far; others say it's a correction after years of neglecting minority talent in Hollywood.

(Reuters) Amid violent protests and calls for a ban, Sanjay Leela Bhansali's "Padmaavat" released in Indian theatres last week to a mostly positive reception from audiences.

LOS ANGELES,  (Reuters) – U.S. singer Vic Damone, a crooner who found fame in the 1940s and 1950s, has died at the age of 89, his family said on Monday.