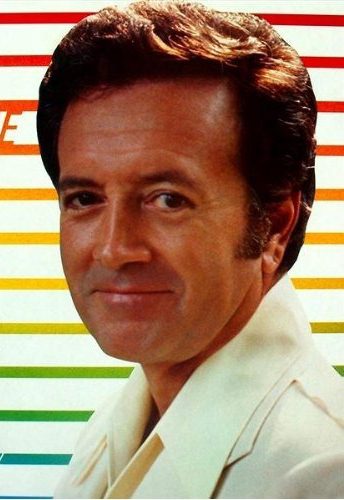 LOS ANGELES,  (Reuters) – U.S. singer Vic Damone, a crooner who found fame in the 1940s and 1950s, has died at the age of 89, his family said on Monday.
Damone, known for hits like "I Have But One Heart" and "You Do," died in Miami Beach, Florida on Sunday surrounded by relatives, his family said in a statement.
Damone appeared in television shows and movies in the 1960s and also had hits with "An Affair to Remember" and "On the Street Where You Live."
New York-born Damone was the son of an Italian-American electrician and was inspired to launch a singing career by Frank Sinatra, with whom he later became friends.
Damone was also a personal friend of U.S. President Donald Trump, the family said.
In 1962, he hosted his own television variety show "The Vic Damone Show" on NBC, after appearing in movie musicals "Hit the Deck" and "Kismet" in the 1950s.
In 1971, Damone began performing in Las Vegas casinos, and in 1972 he was offered the role of singer Johnny Fontane in "The Godfather" movie but turned it down. The role ultimately went to Al Martino.
Damone released his final album in 2002 and gave his final public performance in 2011 at the age of 82, when he sang to a sold-out crowd in Palm Beach, Florida.
His autobiography, "Singing Was the Easy Part," was released in 2009.
Dame was married five times and is survived by his six grandchildren.
He died at Mount Sinai Medical Center in Miami Beach from what is thought to be complications from respiratory failure.
Comments

LOS ANGELES,  (Variety.com) – Disney-Marvel's "Black Panther" is heading for a super-heroic $218 million debut over the four-day President's Day weekend at 4,020 North American locations, estimates showed Sunday.
LONDON,  (Reuters) – Dark comedy "Three Billboards Outside Ebbing, Missouri" was the biggest winner at the BAFTA Film Awards, held in London on Sunday, an event which saw the campaign for women's rights in the entertainment industry take centre stage.

LOS ANGELES, (Reuters) – Some film critics are calling it the best Marvel movie so far; others say it's a correction after years of neglecting minority talent in Hollywood.

(Reuters) Amid violent protests and calls for a ban, Sanjay Leela Bhansali's "Padmaavat" released in Indian theatres last week to a mostly positive reception from audiences.

LOS ANGELES,  (Variety.com) – Universal's opening of "Fifty Shades Freed" is dominating North American moviegoing this weekend with a solid $38.8 million at 3,678 locations as cinemas await the arrival of "Black Panther." Sony's launch of family comedy "Peter Rabbit" wound up with a better-than-expected $25 million at 3,725 sites.