LOS ANGELES (Reuters) – Animated "The Emoji Movie" stunk up the annual Razzie awards on Saturday, tanking below all contenders for worst achievements in film, while Tom Cruise and Mel Gibson were also roasted for 2017's most ignoble performances.
"The Emoji Movie," Sony Pictures children's film about talking emoticons, earned four Golden Raspberries, including worst picture, director and screenplay.
In its 38th year, the Razzies serves as a tongue-in-cheek response to the Sunday's Academy Awards by handing out $4.97 gold spray-painted berry trophies.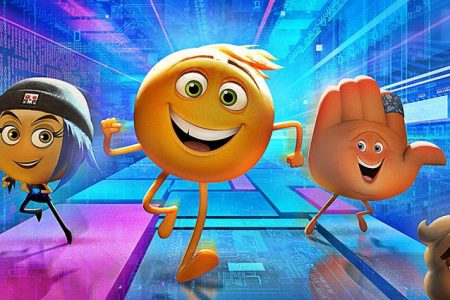 Cruise won worst actor for his leading role as a US Army sergeant who accidentally unleashes mayhem by disturbing an ancient grave in the much-maligned action reboot "The Mummy."
Gibson was bestowed the worst supporting actor for his comedic turn in "Daddy's Home 2" alongside John Lithgow, Will Ferrell and Mark Wahlberg.
Tyler Perry, a perennial Razzie punching bag, took home the worst actress raspberry for his popular drag character Madea in "Boo 2: A Medea Halloween."
Oscar-winning actress Kim Basinger earned the Razzie dishonor for her supporting role in erotic romance "Fifty Shades Darker," while the big screen adaptation of TV series "Baywatch" won the fan-voted award of "nominee so bad you loved it!"
The Razzies are chosen by more than 1,000 voting members from more than 26 countries, organizers said.
Comments

LOS ANGELES,  (Reuters) – Romantic fantasy "The Shape of Water" won the best picture Oscar on Sunday, the film industry's most prestigious honour, on a night where themes of female empowerment and activism almost overshadowed the awards.
CAIRO (Reuters) – Egypt's top court on Saturday dismissed all outstanding legal challenges to a deal transferring two Red Sea islands to Saudi Arabia, a day before a visit by its crown prince.

(Reuters) – Thousands of fans lined the streets of Mumbai yesterday, some weeping quietly, others running behind the hearse, as they joined Bollywood stars in paying tributes to actress Sridevi who died at the weekend in Dubai.
LOS ANGELES,  (Reuters) – The Academy Awards, the glitziest night in show business, takes place on Sunday, but the biggest drama may be not on the Dolby Theatre stage but behind-the-scenes moves to tackle the sexual misconduct scandal that has rocked the industry.

PARIS/NEW YORK,  (Reuters) – A few months shy of her 90th birthday, French film director Agnes Varda is in the running for a second Oscar in a year, thanks to an unlikely partnership with street artist JR in a documentary spotlighting everyday life in small-town France.