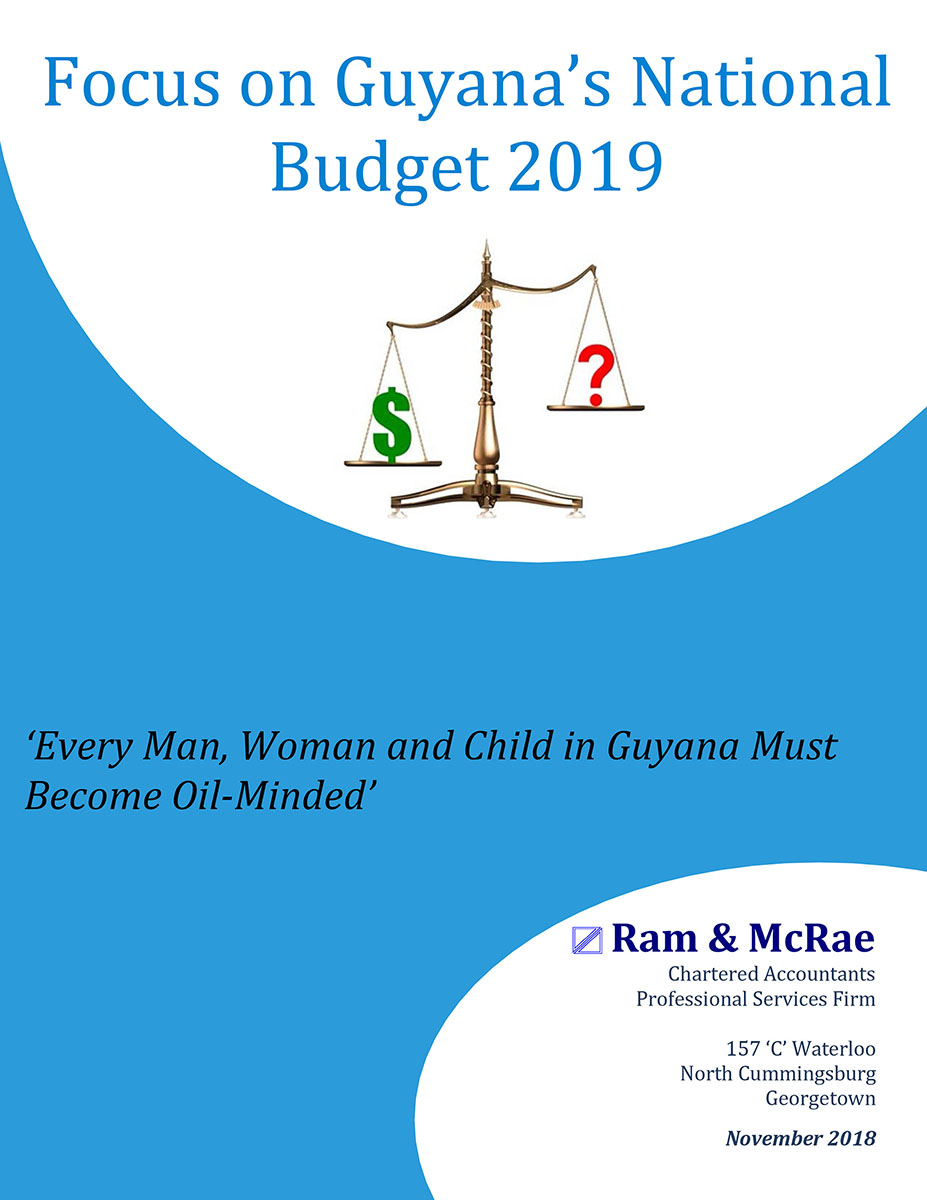 Focus on Guyana's National Budget 2019 represents the twenty-ninth edition of this Ram & McRae annual publication which highlights, reviews and comments on the major issues surrounding and raised in the National Budget.
The first Focus on Guyana's National Budget was published in the year 1991. The publication was in memorandum format and consisted of nine pages. It has been published each year since that first publication and represents one of the longest continuous not-for-profit publications in Guyana.
Each year, Budget Focus is circulated among politicians, the business community and the country representatives of international agencies operating in Guyana. But most importantly for us and the general public, is the wide circulation made possible by the publication, in the Stabroek News, of an abridged but comprehensive version of Focus. We thank Stabroek News for making this possible. 
The contents of this publication are not intended to take the place of the text of the Budget Speech, relevant law, or of a professional advisor. This analysis is prepared and distributed on the understanding that Ram & McRae is not engaged in rendering professional services to the reader. If financial or other expert assistance is required, please contact the Firm.
Around the Web