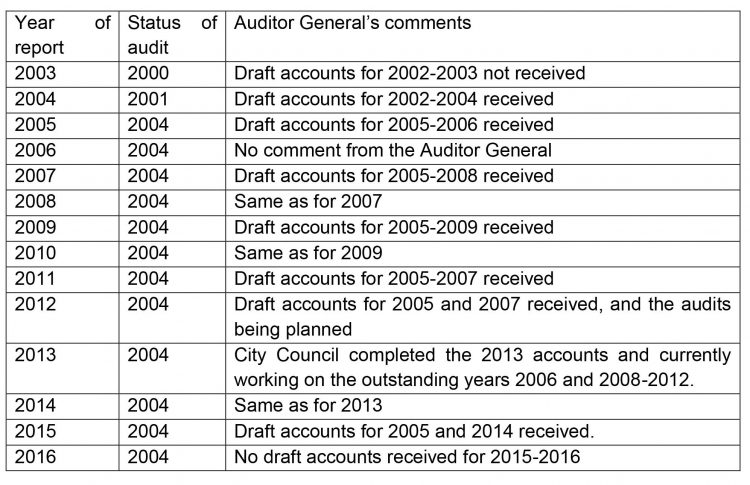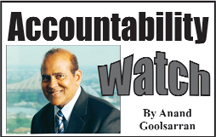 Before proceeding with today's article, we refer to the Government's announcement that nine companies are interested in the allocation of the remaining oil blocks and that it is exploring options for both direct engagement and selective bidding. The Petroleum Advisor to the President had advocated the application of competitive bidding procedures to avoid the risk of corruption. We fully support this approach which includes conducting detailed background checks of companies bidding for the oil blocks.
One of the interested companies is Petrobras, a Bra-zilian State-controlled company which was embroiled in the largest corruption scandal in the history of that country, that led to nation-wide protests in 2016 and contributed to the impeachment and subsequent removal of the Brazilian President Dilma Rousseff. The scandal, uncovered during a money laundering investigation nicknamed "Operation Carwash", involved inflating contracts for construction and service works and "kicking-back" the difference, estimated at US$3 billion, into the personal bank accounts of senior executives of Petrobras, certain political figures, and the ruling party to fund its election campaigns. We must therefore be extremely careful in our selection process and ensure that the terms and conditions of any new agreement represent the best interest of the country. In addition, we should endeavour not to repeat the mistakes we have made in relation to the Production Sharing Agreement with ExxonMobil. We must also ensure that the related legislation and regulations, including our Procurement Act, are revised or amended so that any decision on the allocation of the remaining oil blocks is supported by legislation…..
To continue reading this article
Comments

The authorities have decided to remove the Guyana Sugar Corporation (GUYSUCO) from the portfolio of entities under the Ministry of Agriculture and place it under the Ministry of Finance via the National Industrial and Commercial Investments Ltd.

Guyana has moved four points up on the Corruption Perceptions Index (CPI) for 2017, from 34 to 38, with a ranking of 91 out of 180 countries surveyed.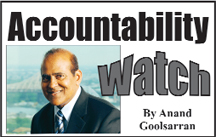 Last week, we highlighted the key provisions of the Petroleum Commission Bill 2017 which has been referred to a Select Committee of the National Assembly for detailed scrutiny.

The legitimate authority for the collection of all State revenues is the GRA, and no Minister or official should have the discretion to decide what amount of such revenue should be transferred to the Consolidated Fund.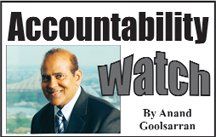 Last week, we carried our second article highlighting the key findings and recommendations contained in the International Monetary Fund (IMF) report entitled "Guyana: A reform Agenda for Petroleum Taxation and Revenue Management" dated November 2017.