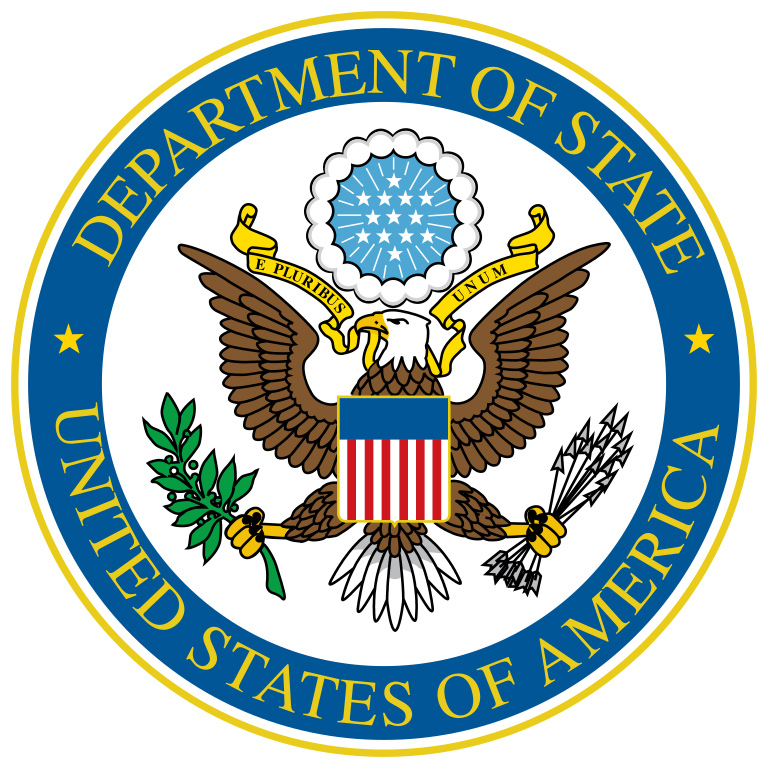 The U.S. Embassy is happy to answer American citizens' questions about voting in this year's mid-term election.  The U.S. general election happens on Tuesday, November 6, 2018, and Americans living in Guyana can vote in primaries and the general election!  Here are some commonly asked questions about voting as an American overseas.
Q. I'm an American citizen living in Guyana. Can I vote in U.S. elections?
A. Yes you can! If you have not registered to vote this year or have not requested an absentee ballot, now is a good time to do so.  The November 6th election is less than 60 days away.  Did you know that many U.S. elections for House and Senate seats have been decided by a margin smaller than the number of ballots cast by absentee voters?  All states are required to count every absentee ballot as long as it is valid and reaches local election officials by the absentee ballot receipt deadline.  Remember:  YOUR VOTE COUNTS!
Q.  What if I am a dual national?  Can I still vote?
A.  Yes!  The same rules apply to dual national (or triple nationals, or quadruple nationals – yes, there are some) as to citizens who hold only U.S. citizenship.
Q.  I am a Lawful Permanent Resident or green card holder.  Can I vote?
A.  No.  Only U.S. citizens can vote in U.S. elections.  Voting in a federal or state election if you are not a U.S. citizen is illegal, and can result in arrest or deportation.
Q. How do I register to vote or request an absentee ballot?
A. You can register to vote and simultaneously request an absentee ballot by going to the Federal Voter Assistance Program (FVAP) website and completing a Federal Post Card Application (FPCA).  The website is www.fvap.gov/citizen-voter.  On the map of the United States, click on your state of residence.  States might have different deadlines for requesting and receiving absentee ballots, so make sure to read the voting guidelines for your state.  Some states even allow citizens to vote online.
 Q.  I reside in Guyana.  What is my state of residence in the U.S.?
A.  Your U.S. residence address is usually the last place you lived in the United States, no matter how long ago.  It may even be the hospital where you were born, if you never resided elsewhere.  Even if someone else lives there now or the building has since been torn down, it's still your U.S. residence address.  Don't worry, no voting materials will be sent there.
 If you were born outside the United States and have never resided there, you may still be able to vote if you have a parent or guardian who resided in the United States.  See www.fvap.gov/citizen-voter/reside for a list of the states that allow this.
Q. What if I can't claim a residence in a U.S. state?
A. You need a voting residence to vote by absentee ballot – even if you are only voting for federal offices. Your election office needs your exact voting residence address to determine which offices and candidates you are eligible to vote for, and to send you the appropriate ballot for your voting precinct.  Your voting residence is your address in the State in which you were last domiciled, immediately prior to leaving the United States.  You can research this topic more at www.fvap.gov/citizen-voter/additional-info
 Q. How do I know who's running for office in my state?
A. It's a good idea to research the candidates before completing your ballot.  Check out www.fvap.gov/links for helpful resources that will aid your research of candidates and issues.  Non-partisan information about candidates, their voting records, and their positions on issues are widely available and easy to obtain online.  You can also read national and hometown newspapers online, or search the internet to locate articles and information.  For information about election dates and deadlines, you can sign up for FVAP's Voting Alerts ([email protected]).  FVAP also shares Voting Alerts via Facebook and Twitter.
 Q. When will I receive my absentee ballot?
A. States are required to send out ballots 45 days before a regular election for federal office, and states generally send out ballots at least 30 days before primary elections.  For most states, you can confirm your registration and ballot delivery online at www.fvap.gov/links — click on the "State Voter Registration Verification Websites" link for your state.
 Q. What do I do with my absentee ballot after I complete it?
A. It depends on your state's process. Some states allow you to return your completed ballot by email or fax, which are the fastest options.  If your state requires you to return paper forms or ballots to local election officials, you can use international mail, a courier service such as FedEx or DHL, or you may drop off completed ballots during regular business hours at U.S. Embassy Georgetown.  If you plan to do this, we anticipate that it could take up to 20 days for ballots to get from the Embassy to voting districts in the United States, so we recommend that you drop off your ballots at U.S. Embassy Georgetown by October 15, 2018.  Place your materials in a postage-paid return envelope (available under "Downloadable Election Materials" on the FVAP homepage) or in an envelope with sufficient domestic U.S. postage, and address it to your election officials in your state.  The Embassy does not provide postage for ballots.
Q. What if I don't receive my absentee ballot soon?
A. If you have not received your absentee ballot as of 30 days before the election, you can complete a Federal Write-In Absentee Ballot (FWAB).  The FWAB is a back-up plan, and should only be used if a regular absentee ballot is unavailable or late.  The FWAB can also be downloaded from www.fvap.gov.  If you send in a FWAB and then receive your state's absentee ballot later, you should also complete your state's ballot and send it in – your state's election office will only count one of the ballots.  However, some states require citizens to register to vote before using the FWAB, so make sure to review your state's voting guidelines.
Q. I still have some questions about voting while overseas. Where can I get more information?
A. The Federal Voting Assistance Program website (www.fvap.gov) has an abundance of information and resources.  If you still have questions, contact the Voting Assistance Officer at U.S. Embassy Georgetown by emailing [email protected]
Please join us for our upcoming consular outreach events in Anna Regina (September 20), Mahdia (October 12), and Mabaruma (October 18-19), where we will host discussions on visas and hold Town Halls with U.S. citizens.  Follow us on Facebook or check out our website for specific times and locations in each city.
"Ask the Consul" from the U.S. Embassy Consular Section answers questions about U.S. immigration law, visa issues, and American Citizen Services. If you have a general question about visa policy, please email it to us at [email protected] We select questions regularly and publish the answers in Stabroek News.
Information about visas and travel can be viewed at https://gy.usembassy.gov, http://travel.state.gov, and http://www.dhs.gov.  Information about American Citizen Services can be found at https://gy.usembassy.gov/u-s-citizen-services/.
Applicants are strongly encouraged to prepare their own documents and avoid third-party advice. Regulations change frequently and non-US government advisors often provide inadequate, incomplete and inaccurate information.
Other than the columns you see printed here, we are unable to respond to questions sent to Ask the Consul. Please contact the Visa Information Service on telephone number 225-8732 or 703-439-2359 if you have procedural questions or e-mail [email protected] for case specific information.
If you are an American in Guyana, you can contact [email protected] with questions about services for U.S. citizens.
Around the Web