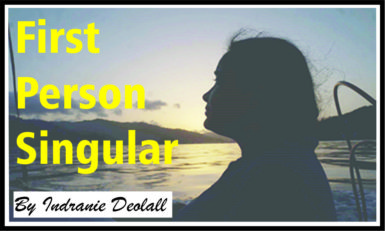 Increasingly anxious and upset that no ship had reached British Guiana (B.G) to ferry them back to India as promised, the restive indentured immigrants refused to accept weekly food provisions, and downed tools. Fearing that if they continued working it could be misinterpreted as a renewal of their five year-contracts, groups of desperate men would besiege the Governor and other officials into the new year 1843, protesting the hold-up and begging to be repatriated.
Weeks before, Governor Henry Light had warned, "Any delay in sending out vessels for the conveyance of the Coolies to India will have a bad effect on their minds, will excite their suspicions of want of good faith, and will probably lead to their passive resistance, by refusing to work; so that the proprietors of the estates will have to feed and pay without return."
In a despatch to Colonial Secretary, Lord Stanley on November 30, 1842, Light declined to visit the Berbice plantations Highbury and Waterloo to brief the labourers as desired by the absentee proprietor Henry Davidson, another wealthy West India merchant and heavily compensated former slave owner. Citing the "great delay in the formation of the Court of Policy," Light argued "it will be very injurious to the public service, if any further delay should be occasioned by my departure to Berbice, on an affair which it must be well known to the parties interested will produce no satisfactory result to them."
However, Light directed his Hindustani-speaking Berbice Sheriff, the India veteran, Charles Rabett Whinfield to act on his behalf. But he cautioned Stanley: Only "some eight or ten Coolies may probably desire to remain behind, having made connexions (relationships) with black women, or who have lost caste, or are fearful of their comrades; but there is not the slightest chance of any considerable number who have saved money and left wives and families in India, being disposed to give up their claim to a free passage to their country."
The contracts of Indians originally indentured with the former scheme's mastermind, the Scotsman, business magnate John Gladstone and his friend, Andrew Colville at the Demerara estates of Vreed-en-Hoop then later Wales, Vriedstein and Belle Vue respectively, expired on December 30, 1842. Other agreements covering the recruits at Anna Regina, and in Berbice were up by the end of that January.
Admitting, "It certainly has surprised me that the proprietors who brought the Coolies here should have flattered themselves that these people would be induced to remain," Light bluntly told Stanley in a January 16 missive, "There was much more probability of this had the ships for their re-conveyance to Calcutta arrived at the proper time. It is evident now that some time must elapse before Mr. Davidson can fulfil his contract. He will have discontented labourers, and perhaps lose their services, which for the time beyond the expiration of the indentures will probably be given to other estates."
He forwarded to Stanley the copy of a letter from Sheriff Whinfield "brought to me this morning by a deputation of Coolies from Highbury and Waterloo, 16 in number, whose discontent at a ship not having arrived to take them back to Calcutta at the expiration of their indentures I anticipated."
"They refused to work, fearing that, it would be construed into a new contract. I have, however, satisfied them, that if there was delay it was accidental, that they might be assured that Her Majesty's Government would enforce the- contract, and recommended them to go back to their estates, and continue to earn money while they could, which they promised to do."
Light informed Stanley, when the indentures of the Coolies imported by Gladstone and Colville expired on the 29th December, "Those located on Mr. Colville's estate refused to work; the attorney refused to feed them without they did work. Their objection to work was from fear of being considered as renewing their contract. Their case was brought before me by the stipendiary magistrate and was referred by me to the Crown lawyers."
"The Attorney-general's opinion was, that the proper course would be to bring an action against the attorney for breach of contract; that of the Solicitor-general, that the attorney was compelled to support them, though they did not work."
Four days earlier, Light addressed a related minute to the Court of Policy at its Assembly, at the Guiana Public Buildings. "The Governor begs to call the attention of the Court to the Coolies in this colony whose indentures are expired. A free passage back to Calcutta, provisions included, was secured to them. No vessel has arrived; and there are, on Belle Vue, a number who consider they are not fairly treated, in as much as the vessel has not arrived according to stipulation, and they are not in the meanwhile provisioned. The proprietors of those estates on which Coolies have been located, and who have not fulfilled their engagement to send the Coolies to Calcutta, ought to recollect that the credit of the colony is at stake if there is any want of liberality, and that they are liable to prosecution for breach of contract in not having a vessel ready to convey them to their homes."
The motion stressed, "So much does the Governor consider the propriety of keeping up the credit of the colony in respect to the Coolies, that the Governor now recommends to the Court to afford board and lodging, at the public expense, at Plantation Pouderoyen, to the Coolies who now complain of breach of contract, and place them under the Agent-General of Emigrants, to be rationed at the expense of the Emigration Fund…"
Light concluded, "it is most probable that they will then readily work for wages until the vessel arrives, although in the case of the Coolies herein alluded to as being dissatisfied, they have refused to work on plantation Belle Vue, probably from a fear that a recommencement of work on that particular estate would be construed into a renewal of their indenture to serve on that property."
With the unanimous adoption of the Governor's recommendation, Secretary H.E.F Young reported it was also suggested the Attorney-General proceed against the employers of the Coolies for breach of contract. Light said, "The Coolies were, however, made sensible that there was no intention of deceiving them; and on the minute becoming public, and the order of the court being made known, the (Belle Vue) attorney ceased to object to granting provisions, and has probably (I not having received any complaint from the stipendiary magistrate) induced the Coolies to give their labour."
Meanwhile, Sheriff Whinfield related, "The Coolies of plantations Highbury and Waterloo, in this county, who have given in their names to return to India, are becoming so extremely disheartened, owing to the non-arrival of a ship for their conveyance, in terms of their agreement and contract, that 1 am unable any longer to satisfy them that a ship will come. They had all therefore determined upon going to Georgetown, for the purpose of seeing the Governor; but, at my suggestion, they have consented to a deputation going down."
The six-man delegation was led by the "black" sirdar or work gang leader, Juggoroo/Juggeroo, 34, one of many Dhangar tribesmen who came to work in BG on the "Whitby" having left their entire families in Nagpore, West Bengal. The disgraced superintendent, Henry Jacobs resurfaced as the team's interpreter "Jacob." The Eurasian Jacobs had been jailed and finally fired for the early beatings and ill-treatment of his Indian charges at Gladstone's Plantation Vreed-en-Hoop that led to a public scandal and a Commission of Inquiry in 1839.
Light expressed his "deep regret that those gentlemen who brought the Coolies to this province, who knew them to be almost entirely without wives or women, and separated from their families, should have allowed themselves to be under the delusion of the inclination of the Coolies to remain in this country." Rather, "the delay in fulfilling the contract has filled the Coolies with dismay" and they have been "of little use to the estates on which they were located and must consequently have entailed heavy expense to the proprietors of those estates, in provisioning the Coolies without corresponding labour in return."
 ID feels for the Governor's several "deputations of these persons (who) have come to me here, praying for my interference on their behalf." As Light wrote, "The agitation of these poor people has been extreme; and their figurative expressions of confidence in me, as their god on earth, to send them to their country, again and again repeated."
Around the Web