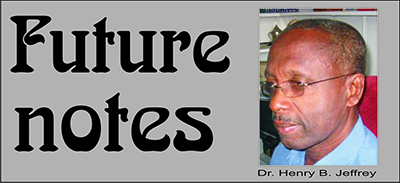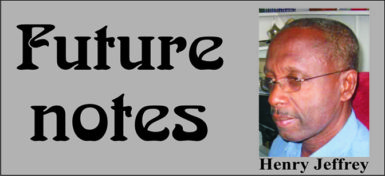 In Federalism by any other name…: (SN: 12/6/2013) I said 'I think that with the following statement by Mr. Ravi Dev, the discourse between us about the relevance of federalism to Guyana has come to an end. "In the post-WWII era, almost every country that has been forced to deal with plural societies have adopted federalist approaches. Most recently, after Kenya experienced severe inter-ethnic violence following their 2007 elections, they instituted constitutional changes …. They divided the country into 47 'counties' and constitutionally mandated at least 15 per cent of national revenue be sent directly to the counties, giving local leaders greater authority in managing resources. Each county will have a County Executive headed by a county governor elected directly by the people and a county assembly elected with representatives from wards within the county' (KN:02/06/2013).
In that article I observed that Kenya had some 41 ethnic groups and its 2010 constitution established 47 counties with clearly defined distribution of functions and resources between the national and county governments. However, (according to my reading) the national government had some 35 major functions while the counties were allocated 14 usual local government ones.  I claimed that the tasks accorded to the counties 'are too restrictive even for my understanding of radical devolution, and given his orientation, I am certain that Ravi would not object to their enhancement.' I concluded the article by stating that: 'For a form of devolution in an ethnically divided democratic society such as ours to be acceptable to me, all that is needed are mechanisms – preferably at the regional level – to ….
To continue reading this article
Comments

Former Attorney General Anil Nandlall claimed that 'With each passing day, the Constitution of Guyana becomes a greater obstacle to President David Granger.

On 8th February 2018, the same day the Guyana International Petroleum Business Summit and Exhibition (GIPEX) began and the vice president of ExxonMobil, Lisa Waters, was playing up the need for world economic growth to help the poor, an article by Ted Nordhaus was published in the influential Foreign Affairs magazine entitled The Two-Degree Delusion: The Dangers of an Unrealistic Climate Change Target (FA: 08/02/18), in which he said something similar but suggested that social development  will be better achieved if we liberate fossil fuels and oil and gas in particular from the strictures placed upon them by the 2015 United Nations climate change conference in Paris.

Below are some important parts of a statement taken from a letter by former Prime Minister Samuel Hinds (KN: 02/02/2018), intended partly to place the blame for the violence that took place between 1998 and 2008 on the PNCR and its supporters, which came at a opportune time for this closing contribution on an alternative form of government for Guyana.

The focus of this column is upon the judiciary and it is important to note that an essential chapter in the playbook of the modern autocrat – Venezuela's Hugo Chávez, Russia's Vladimir Putin, and Turkey's Recep Tayyip Erdogan – is to insidiously install loyalists in this institution (How Democracies Fall Apart: Foreign Affairs, 05/12/2016).

'Men make their own history, but they do not make it as they please; they do not make it under self-selected circumstances, but under circumstances existing already, given and transmitted from the past.