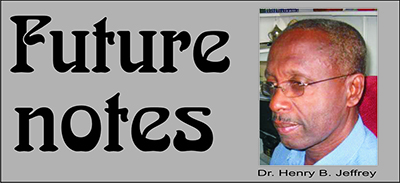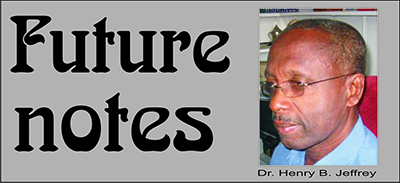 Below are some important parts of a statement taken from a letter by former Prime Minister Samuel Hinds (KN: 02/02/2018), intended partly to place the blame for the violence that took place between 1998 and 2008 on the PNCR and its supporters, which came at a opportune time for this closing contribution on an alternative form of government for Guyana.
In my view, although stunning in its simplicity, it is one of the most important public statements to come from the leadership of PPP/C for some time. Make no mistake, the former PM truly believes  what he conveys and it is an accurate reflection of the political mindset of the PPP/C's elite that it has quite successfully transmitted to the vast majority of their supporters. To use his term, at a 'subterranean' level most observers knew that the activities of the PPP/C government in the period were rooted in this kind of an outlook but it had to be openly admitted by someone of the Mr. Hinds' stature in the party to make possible a more rounded analysis of the period.
Mr. Hinds stated that "The term….
To continue reading this article
Comments

On 8th February 2018, the same day the Guyana International Petroleum Business Summit and Exhibition (GIPEX) began and the vice president of ExxonMobil, Lisa Waters, was playing up the need for world economic growth to help the poor, an article by Ted Nordhaus was published in the influential Foreign Affairs magazine entitled The Two-Degree Delusion: The Dangers of an Unrealistic Climate Change Target (FA: 08/02/18), in which he said something similar but suggested that social development  will be better achieved if we liberate fossil fuels and oil and gas in particular from the strictures placed upon them by the 2015 United Nations climate change conference in Paris.

In Federalism by any other name…: (SN: 12/6/2013) I said 'I think that with the following statement by Mr.

The focus of this column is upon the judiciary and it is important to note that an essential chapter in the playbook of the modern autocrat – Venezuela's Hugo Chávez, Russia's Vladimir Putin, and Turkey's Recep Tayyip Erdogan – is to insidiously install loyalists in this institution (How Democracies Fall Apart: Foreign Affairs, 05/12/2016).

'Men make their own history, but they do not make it as they please; they do not make it under self-selected circumstances, but under circumstances existing already, given and transmitted from the past.

'Government should be set up so that no man need be afraid of another.' Charles-Louis Baron de Montesquieu I can say without fear of contradiction that the vast majority of us would accept the above as a useful general rule.