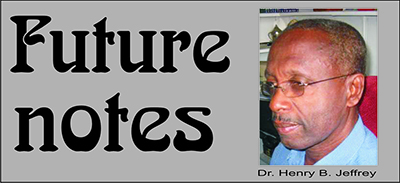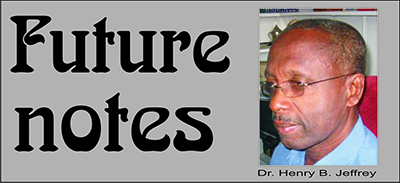 Please excuse me if I am jaded by all the talk about our petroleum largesse and the good life it is supposed to deliver. I have seen what has happened to others who have oil, been hearing about our oil Eldorado for a long time, have a good appreciation of our political context and this government has imbued me with very little confidence that it has a sufficiently holistic understanding of the sector and its national and geopolitical context to maximize the promised good life for all of us.
Guyana has an estimated oil reserve of about 3 billion barrels. Our contentious neighbour Venezuela has 100 times that – 300 billion barrels, the largest oil reserves in the world – a substantial petroleum history and yet has its people scattered around the region struggling for existence! It matters not if you are for or against the existing Venezuelan government; there is little doubt that given its size and location its politics are wrong. It has been unable to sensibly link the wellbeing of its people with its ideological aspirations. Guyanese have had to face similar problems, which the mature Cheddi Jagan wisely confessed were due to 'youthful exuberance.' However, to this day our politics have not been fixed and if anything, appear poised to usher in another interval of political turmoil!
The second reason for my cynicism has to do with the lengthy gestation between my first excitement about the existence of oil, the promised good life and the political machination that may have caused it never to materialize. At an executive committee meeting of the PNC in about 1976, Forbes Burnham distributed some small bottles of Guyana oil, which, if I remember correctly, was found in the Takutu Basin in what is now Region 9. The discovery was reported worldwide and the substance was said to be so pure that you could almost ….
To continue reading this article
Comments

At the invitation of the Indian Action Committee, I attended a public symposium 'Reflection on the life and works of Dr.

If it is true that Mr. Nigel Williams, the editor in chief of the Guyana Chronicle, was 'taken aback' by the level of public concern that met his decision to discontinue the weekly columns of Dr.

In his presentation to the 1979 congress of the People's National Congress,  Dr.

Former Attorney General Anil Nandlall claimed that 'With each passing day, the Constitution of Guyana becomes a greater obstacle to President David Granger.

On 8th February 2018, the same day the Guyana International Petroleum Business Summit and Exhibition (GIPEX) began and the vice president of ExxonMobil, Lisa Waters, was playing up the need for world economic growth to help the poor, an article by Ted Nordhaus was published in the influential Foreign Affairs magazine entitled The Two-Degree Delusion: The Dangers of an Unrealistic Climate Change Target (FA: 08/02/18), in which he said something similar but suggested that social development  will be better achieved if we liberate fossil fuels and oil and gas in particular from the strictures placed upon them by the 2015 United Nations climate change conference in Paris.