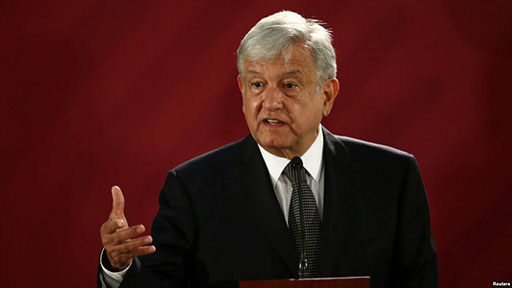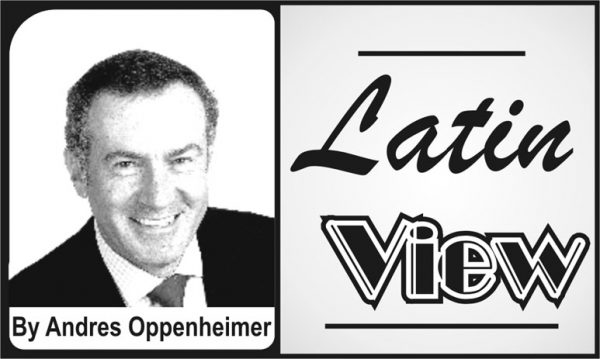 Following Mexican President Andres Manuel Lopez Obrador's decision to welcome Venezuelan dictator Nicolás Maduro to his Dec. 1 inauguration, I'm not very optimistic about the future of Latin America's diplomatic efforts to press for a restoration of democracy in Venezuela.
Judging from Lopez Obrador's first days in office, he is likely to follow up on his campaign promise not to criticize Maduro, nor join future regional calls for a return to democracy in Venezuela.
Lopez Obrador has pledged to return to Mexico's long-held policy of "non-intervention" in other countries' internal affairs – a stand that the country had used in the past to protect itself against foreign criticism and to support leftist dictatorships.
In recent years, Mexico had been a vocal critic of the Venezuelan regime. Mexico was a driving force within the Group of Lima, a 14-country diplomatic coalition that includes among others Brazil, Argentina, Colombia, Peru and Chile. The group had signed several declarations aimed at isolating Maduro from the region's diplomatic community.
But Lopez Obrador, who is commonly known in Mexico by his initials AMLO, effectively broke ranks with the Group of Lima by inviting Maduro to his inauguration and giving him the same status as democratically-elected presidents.
In addition, AMLO is not expected to support plans by the Group of Lima, the United States and the 28-nation European Union to downgrade diplomatic ties with Venezuela when Maduro takes office Jan. 10 for a new six-year term.
The Group of Lima had previously declared that Maduro's May 20 election was fraudulent and that he can therefore not be considered a legitimate president once he starts a new term.
On Monday, I asked Chile's foreign minister Roberto Ampuero whether the Group of Lima will survive without Mexico's full support.
Ampuero responded that while Chile will downgrade diplomatic ties with Venezuela starting in January, the Group of Lima will have to "develop a menu of options" on how to deal with the Maduro regime. He stressed that it will have to create "a very wide menu, so that each country can operate" within the group.
My translation: The Group of Lima will be seriously weakened by the new Mexican government's stand. When diplomats speak about opening a menu of options, it's because there is no consensus.
Some Venezuelan opposition leaders paint a more optimistic picture. They say Brazil's ultra-rightist president-elect Jair Bolsonaro is likely to forge a close foreign policy alignment with the United States, which could result in an even stronger international pressure on the Maduro regime. "The fact that Brazil and Colombia are Venezuela's neighbours, and that Brazil will be in very close coordination with the United States, cannot be dismissed," Venezuelan exiled opposition leader Carlos Vecchio told me. "These are very important countries."
Also, Venezuela's 1 million a year inflation rate and widespread shortages of food and medicines may spark a new round of violent street demonstrations next month. Venezuela has a long history of massive protests during the months of January and February, Vecchio said.
My opinion: Venezuela's opposition will have to regain its momentum by Maduro's Jan. 10 inauguration, and force the international community to step up its pressure on the Maduro dictatorship. Otherwise, Maduro will get a second wind, despite the country's economic collapse.
Maduro may not only be treated as a legitimate leader by China, Russia and Turkey, but will also get some recognition from the new left-of-centre governments of Mexico and Spain.
To be sure, it won't be easy for Venezuela's opposition to retake the streets. The opposition is exhausted, intimidated, repressed, without access to mass media and weakened by an exodus of about 3 million disgruntled people in recent years. And key opposition leaders, like Leopoldo Lopez, are under house arrest or in jail.
But unless the Venezuelan opposition makes headlines soon, I'm afraid the international movement to isolate Maduro will lose momentum.
World attention will shift farther away, and Venezuela will risk becoming a consolidated dictatorship that will no longer trigger international outrage, like Cuba. Jan. 10 will be a decisive date in Venezuela's quest for democracy.
Around the Web