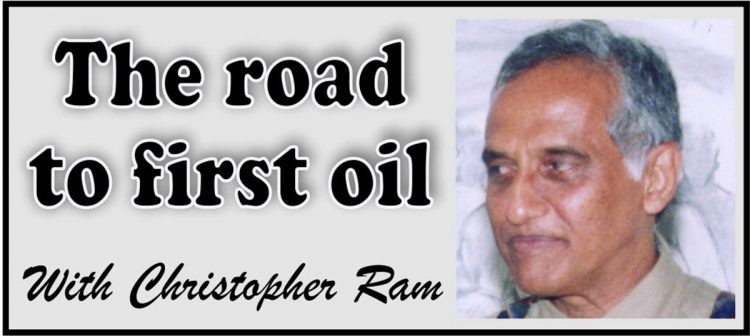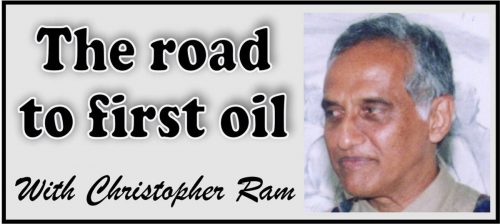 Today's column continues a review of the Esso/Hess/Nexen Petroleum Agreement signed on June 27, 2016 and publicly released by the Government of Guyana on December 29, 2017. Last week's column noted a number of missing parts of the Agreement as well as what the Agreement refers to as a Bridging Deed. That Deed is defined in Article 1 as a separate Agreement signed "on or around the June 27, 2016", to replace the 1999 Agreement and the 1999 Petroleum Prospecting Licence. Readers will recall that then President Janet Jagan signed the 1999 Agreement in violation of the Petroleum Exploration and Production Act (the Act) to the extent that the company (Esso) was granted approximately six hundred blocks instead of the sixty blocks permitted by law.
The 1999 Agreement and Prospecting Licence appear to have been contained in a single package and included a full description of the blocks and a map of the area allotted to the oil company. The 2016 Agreement merely states that on that date Minister Trotman granted a Petroleum Prospecting Licence for an initial period of four years! In other words, the whole idea of Mr. Trotman was to pretend that the 1999 Agreement never existed. Trotman has to be given credit – this takes legal gymnastics to a completely new level…..
To continue reading this article
Comments

The March of Folly   The 2016 Agreement places greater emphasis on "gas", or more correctly, "associated gas", compared with the 1999 Agreement, including superficially minor, but no less significant, changes to Article 11 – Cost Recovery and Production Sharing and Article 12 – Associated and Non – Associated Gas.

Part 31   Introduction I must start this week's column by publicly complimenting the painstaking and excellent work done by the technical staff of Ram & McRae in comparing, line by line and word by word, the 1999 Janet Jagan's Agreement with Esso and the Raphael Trotman's 2016 Agreement with Esso (not Exxon), Hess and CNOOC.

Introduction The final, belated and reluctant admission by the Government of Guyana that it received a signing bonus from ExxonMobil, seems to have caused increasing curiosity, not least because the amount disclosed is a rather odd-sounding US$18 million.

New Account On the day this column appeared last week, the press in Guyana, in an outstanding case of enterprising journalism, confirmed that Guyana had indeed received a signing bonus from ExxonMobil.

Introduction This Column touched earlier on what the Model Petroleum Contract describes as a Stability Clause, the objective of which is to provide assurance to international oil companies that they will be protected from any variation in fiscal or economic policies by governments for a period of as much as thirty years.