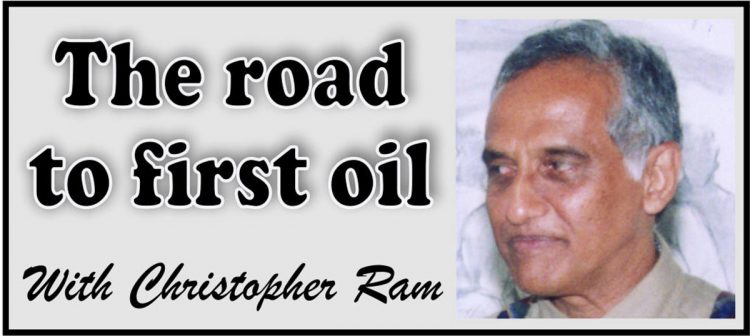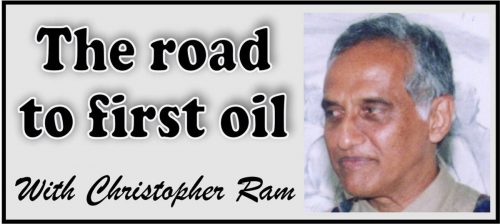 Just a reminder that this series within a series seeks to compare the Janet Jagan administration's 1999 Agreement with the Trotman 2016 Agreement and as we closed last week's column we were on Article 20. We now pick up where we left off last week.
Article 20 (1) also contains provisions requiring and regulating abandonment of petroleum fields, the obligation of notice by the Contractor, and the respective liabilities of the Minister and the Contractor for costs incurred or to be incurred. Article 20 (1) (d) (iii) refers back to the Development Plan required to be submitted under Article 8.4 and provides that "the Contractor shall submit for the Minister's approval a proposed abandonment programme and budget covering all such installations and pipelines provided by Contractor under this Agreement." This provision is amended by addition in the 2016 Agreement to allow the Contractor to revise the abandonment programme and budget with the agreement of the Minister to account for any changes in the Development Plan.
Absurdly, the 2016 Agreement retains the section of the 1999 Agreement which requires that if the Contractor does not present a timely proposal to the Minister for abandonment, the Minister may, after giving thirty (30) days' notice to the Contractor, prepare an abandonment programme and budget for the Contract Area!!! Such a major matter should constitute a fundamental breach but instead, the Minister undertakes this substantial responsibility, apparently at his cost!….
To continue reading this article
Comments
Introduction Readers will recall that Article 27 – Applicable Law, was addressed in Column 29 which is available on the website of the Stabroek News as well as on chrisram.net.

Government inaction now constitutes force majeure! Today we take up from Article 24 which deals with force majeure, the definition of which is set out in paragraph 2.6.

Part 33   Local Content Article 18 which deals with local content has been subject to a number of modifications, the first of which recognises that the activities will be carried out not by the Contractor but by an Operator appointed by the three companies making up the Contractor.

The March of Folly   The 2016 Agreement places greater emphasis on "gas", or more correctly, "associated gas", compared with the 1999 Agreement, including superficially minor, but no less significant, changes to Article 11 – Cost Recovery and Production Sharing and Article 12 – Associated and Non – Associated Gas.

Part 31   Introduction I must start this week's column by publicly complimenting the painstaking and excellent work done by the technical staff of Ram & McRae in comparing, line by line and word by word, the 1999 Janet Jagan's Agreement with Esso and the Raphael Trotman's 2016 Agreement with Esso (not Exxon), Hess and CNOOC.