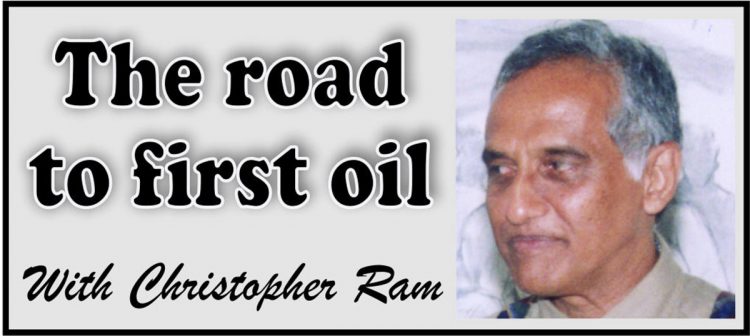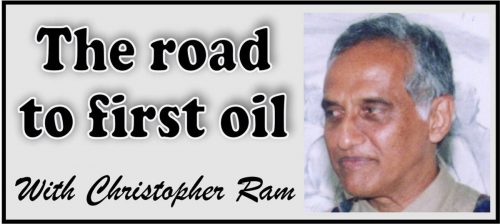 Government inaction now constitutes force majeure!
Today we take up from Article 24 which deals with force majeure, the definition of which is set out in paragraph 2.6. This definition has been amended in the 2016 Trotman Agreement. Without any significance, words like "act of God", "earthquakes", "floods", "tsunamis", "quarantines" and "piracy" have been inserted, events that would be considered as warranting "force majeure" under any jurisprudence but what is astounding is that "governmental inaction" now constitutes force majeure. I have scoured a range of sources and found no instance in any country or agreement where government inaction constitutes "force majeure".  The source of the amendment is either Trotman or Esso and since it favours Esso one has to assume that the amendment was at Esso's request.
Paragraph 24.1 of the 1999 began with the words "Any non-performance or delay in performance" has now been qualified with the words "wholly or in part", meaning that a force majeure in one part of this massive area over which Esso (Exxon) exercises control may arguably be grounds for "force majeure" in the rest of the Contract area which extends to thousands of square miles!
The term "wholly or in part" has….
To continue reading this article
Comments
Introduction Readers will recall that Article 27 – Applicable Law, was addressed in Column 29 which is available on the website of the Stabroek News as well as on chrisram.net.

Just a reminder that this series within a series seeks to compare the Janet Jagan administration's 1999 Agreement with the Trotman 2016 Agreement and as we closed last week's column we were on Article 20.

Part 33   Local Content Article 18 which deals with local content has been subject to a number of modifications, the first of which recognises that the activities will be carried out not by the Contractor but by an Operator appointed by the three companies making up the Contractor.

The March of Folly   The 2016 Agreement places greater emphasis on "gas", or more correctly, "associated gas", compared with the 1999 Agreement, including superficially minor, but no less significant, changes to Article 11 – Cost Recovery and Production Sharing and Article 12 – Associated and Non – Associated Gas.

Part 31   Introduction I must start this week's column by publicly complimenting the painstaking and excellent work done by the technical staff of Ram & McRae in comparing, line by line and word by word, the 1999 Janet Jagan's Agreement with Esso and the Raphael Trotman's 2016 Agreement with Esso (not Exxon), Hess and CNOOC.